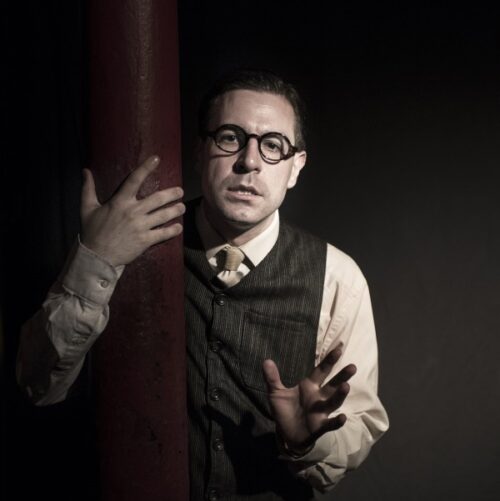 Extra performance by popular demand: Thursday 20 February
Acclaimed actor Mark Farrelly is now dedicating two performances of The Silence of Snow: The Life of Patrick Hamilton at the Greenwich Theatre to raising funds for Kairos Community Trust and for Mind, the mental health charity. Tickets are available for Thursday 20 February; returns-only on Friday 21 February.

Join the audience for Farrelly's riveting solo show about one of the great English writers of the inter-war years. Patrick Hamilton was a dazzling success in his twenties, producing hit plays Rope (filmed by Hitchcock), Gaslight, and classic novels like Hangover Square.
But Hamilton was also an alcoholic, whose wit darkened as his inner and outer worlds collapsed. Covering the entire sweep of Hamilton's thrilling life and writing, The Silence of Snow entertains and challenges. An arresting blend of original writing and extracts from Hamilton's finest works, the play is a powerful cautionary tale about the dangers of not confronting one's own inner chaos. It is also a hugely witty and engaging tribute to a great English writer.
Mark Farrelly's West End credits include Who's Afraid of Virginia Woolf? opposite Matthew Kelly, and his hugely successful solo play Quentin Crisp: Naked Hope. He is directed by EastEnders star Linda Marlowe.
★★★★ "You won't be able to take your eyes off this magnetic actor Mark Farrelly. He inhabits Hamilton with a blazing fluidity" – The Times.
★★★★ "Farrelly's performance is electric" – What's on Stage.