OUR STORY
Kairos began some 30 years ago with the vision and commitment of Father John Kitchen and Tony Walsh and one semi-derelict property. Today, Kairos Community Trust is a registered charity with 47 staff, 16 volunteers and more than 200 residents and clients – a thriving community of men and women recovering from lives of addiction and homelessness in 28 houses across six London boroughs (Brent, Lambeth, Lewisham, Merton, Southwark and Wandsworth).
This steady and sustainable growth continues to be achieved through the dedication of our staff, volunteers and supporters. And through the support of everyone we work with daily: our clients and their families, and all the care managers, doctors, community psychiatric nurses, probation officers and social workers.
Illustration: The Queue by Robert Ewan from The Gift of Time: Kairos Community Trust Celebrating 25 Years 1991-2016.
Governance and our Trustees
Our governing body is a trust and Kairos is managed and monitored by the Trustees, who are independent volunteers from a wide range of professions in the community. They are: Paul Carter (chair), Serina Aboim, Duncan Aitkins, Gerald Barry, Carlo D'Agostino, Shawn McCarthy, Hanora Morrin, Dr Jasper Mordhorst and Sarah Potter.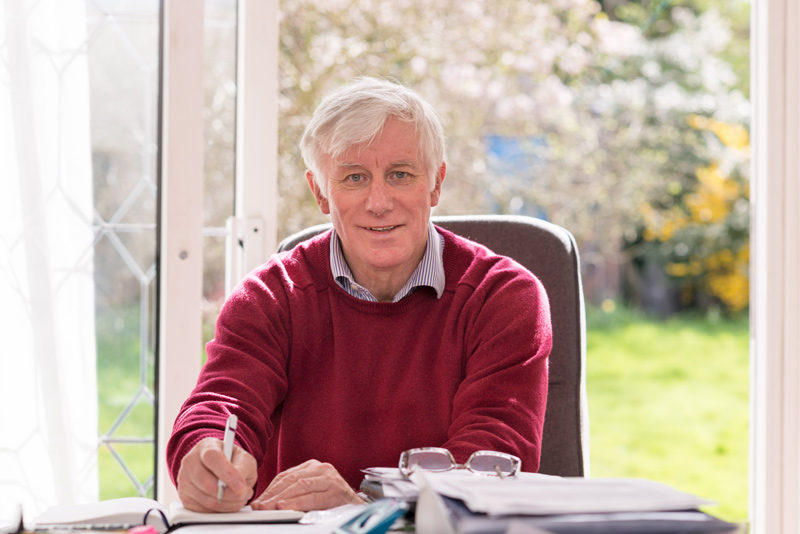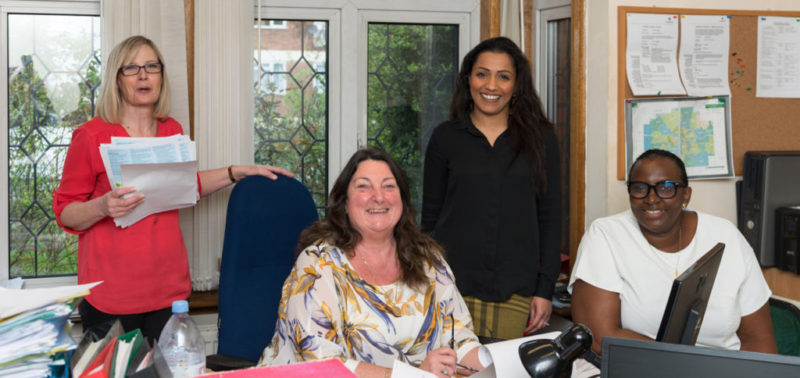 Linden Grove Abstinence-Support Hostel
Vincent Mahe (manager), Danny Cruse (assistant manager), Hester Bell, Reggie El Moudden, Harold England, Sandra Ginnelly, Rachel Johnson, Angela McCulloch (part-time), Mick McCulloch, Bruce Morris (part-time), Dhurata Murrizzi, Ian West (part-time). Volunteers:  Tim Ash, Sean Carr, Mark Cullen, Shalomi Gilpin, Angelina Graham, Dayna Kavanagh-Till.

Bethwin Road Residential Rehab
Lee Slater (manager), Dominic O'Gorman (deputy manager), Estelle Carroll, Chris Farnell, James Hopkins, Hafida Soltani, Simon Woods

Garden Day Programme
Tim Penrice (manager), Gillie Sliz (assistant manager), Luisa Cicuttin, Will Pugh
Aftercare Programme
Jessica Rood (manager), David Yates (deputy manager), Cydney Dunbavin-Hands, Airen Koopmans

Supported Housing Move-On Team
Matt Dear (manager), Lee Vines (deputy manager), Martina Cooley (complex needs worker), Louise Fitzgerald, Liz Frampton, Frank McDonald (criminal justice lead), Giampiero Mozzi, Jason O'Reilly, Jessica Rodmell, Jaime Soto, 
Maintenance
Julian King, Scott Murray
Volunteering
Alongside our staff, volunteers play an important role in the life and work of Kairos. Most are men and women who have gone through the Kairos rehab process themselves, are actively pursuing recovery through 12-Step fellowships, are one year or more abstinent and want to help Kairos.
Volunteers provide help with many vital jobs, such as night cover, accompanying residents to appointments, gardening, shopping, driving, cleaning, carpentry, office work and catering.
Support work training
After volunteering for a period of time, some people express an interest in training to become support workers. Kairos supports individuals in their studies for the Diploma in Health and Social Care (level 3), which is monitored by external examiners and supervised by Kairos management.
Student placements
Kairos takes part in the professional training of new counsellors. We are able to offer a small number of placements to counselling students who are on diploma/degree courses and for whom a placement forms part of their accreditation requirement. Students are normally in therapy themselves and typically spend two days a week working with qualified Kairos staff across different services.
For more information about volunteering or applying for a student placement, contact Head Office.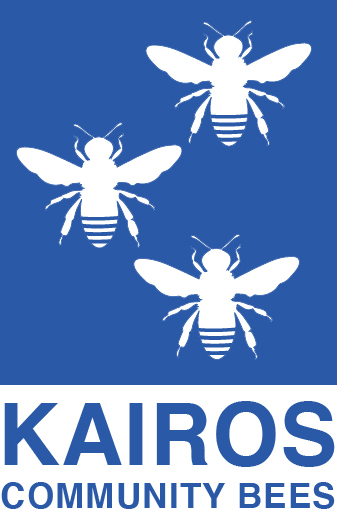 BEE KAIROS
The bee hives in the gardens of head office and some Move-on houses are part of our policy to promote good environmental practices across the organisation, including recycling at all houses, composters in all gardens, water butts to collect rainwater, and solar paneling in one house.
In 2010, honey produced by Kairos bees was declared the best honey produced in London in a blind tasting for the Evening Standard by beekeeper and BBC correspondent Martha Kearney. She scored it 5/5, saying, it had "a wonderful creamy flavour, almost like Scottish tablet/toffee, with subtle underlying scents of different flowers".
The Kairos bees and their minders also merit a chapter in Bees in the City: The urban beekeeper's handbook by Brian McCallum and Alison Benjamin.
Beekeepers: Mick Coen (our volunteer expert) and Grace Madden.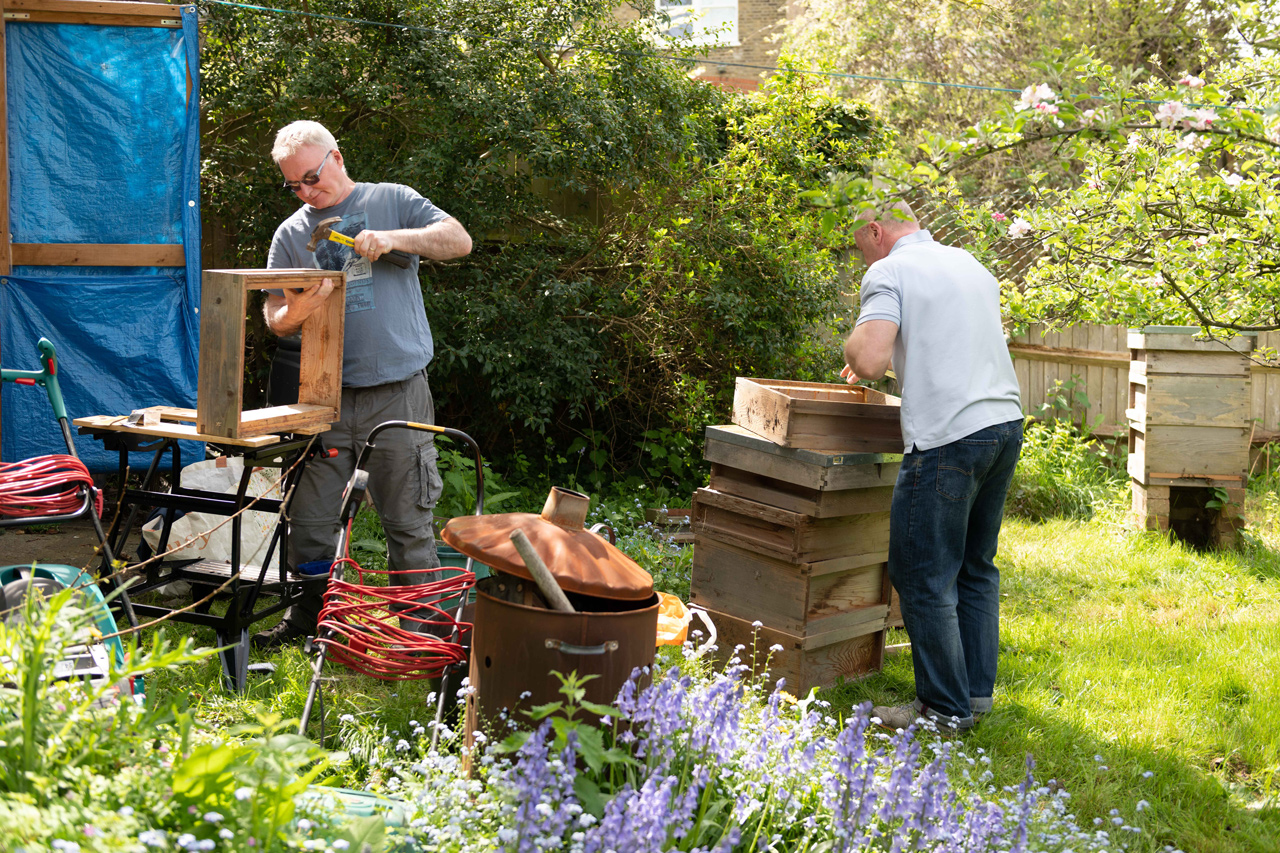 And why are we called Kairos? Kairos is one of the Greek words for time and we understand it as the right time for change.