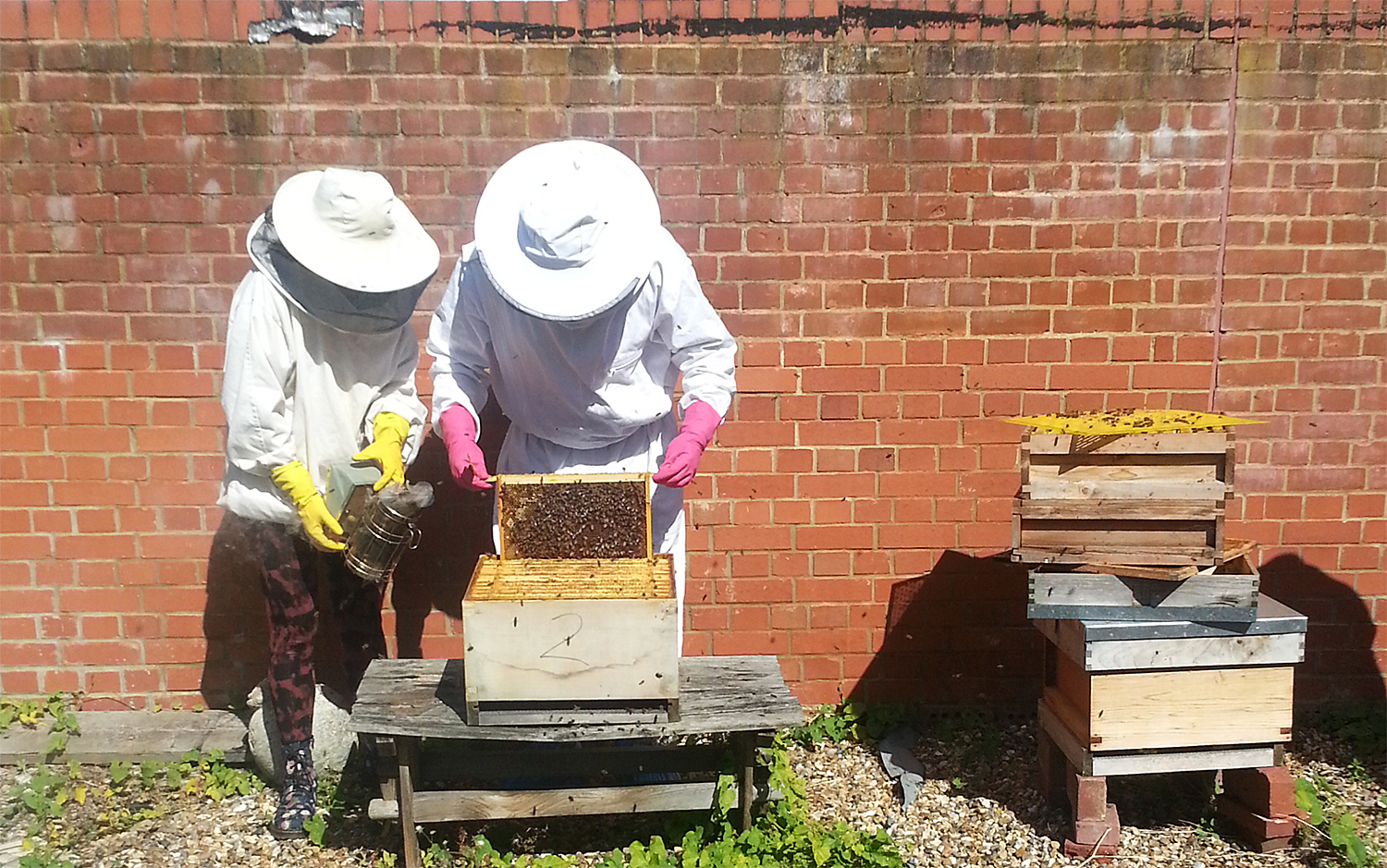 Kairos head beekeeper Kenny and his team had a successful honey harvest at the end of last month, collecting a total of 30lbs of honey from seven hives in the gardens of Kairos houses in Streatham and Wandsworth.
At an open day and BBQ, they introduced the bees to Kairos residents, staff and families and demonstrated how the honey is collected and processed. "It was a great day," said director Mossie Lyons, "and it was a chance to remind everyone how much the bees do for our environment, pollinating plants within a three-mile radius of their hive."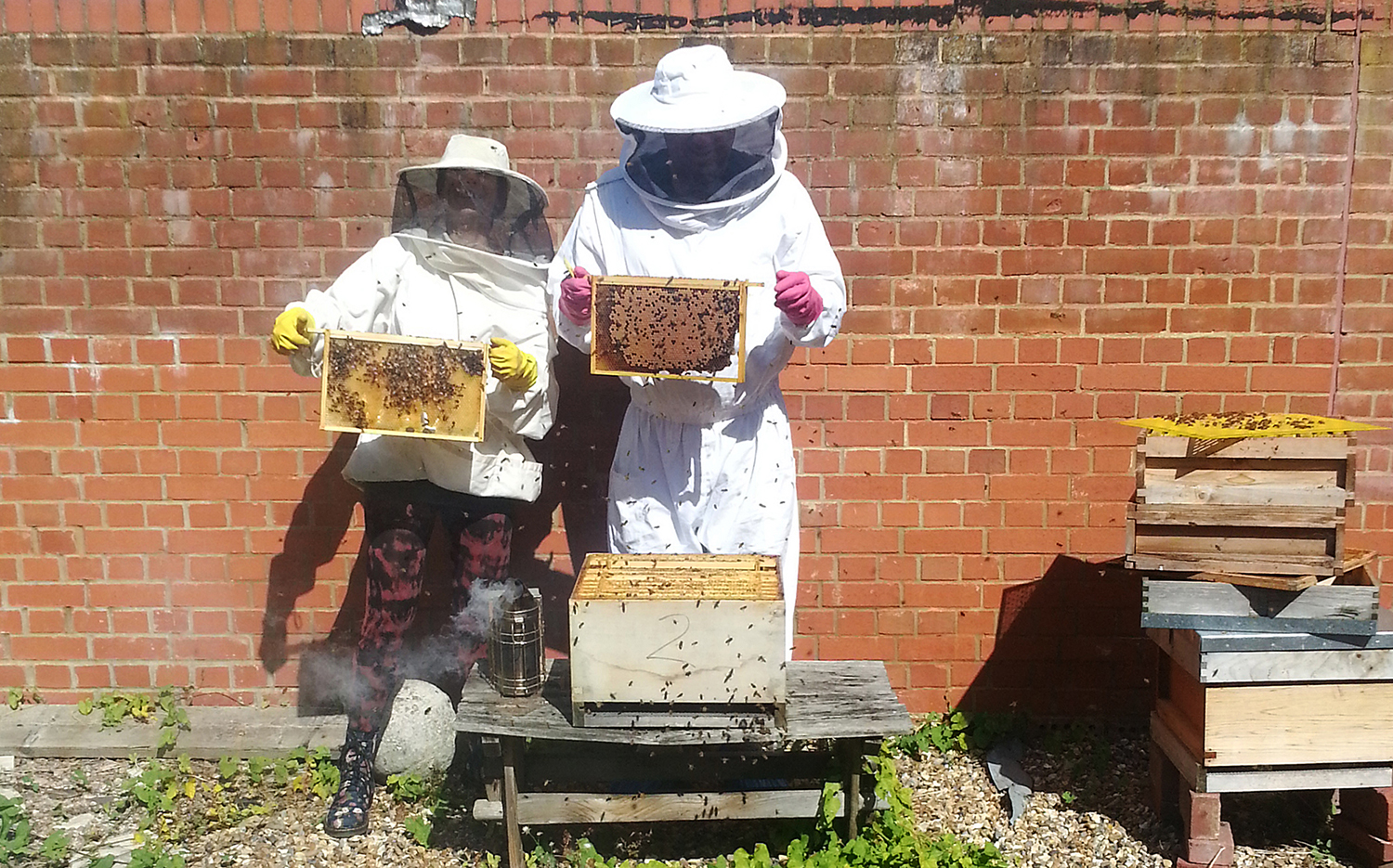 To read more about our bees, click here.