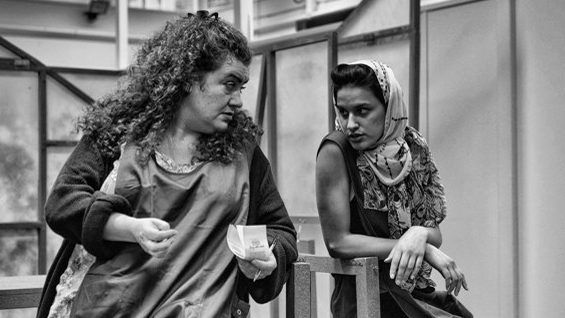 The Cardboard Citizens theatre company and the award-winning writer Kate Tempest visited our community detox hostel at Linden Grove last Thursday to perform her latest work, Glasshouse. The Citizens' five actors and their stage manager transformed the dining room into a theatre for the afternoon for more than 30 residents, clients and staff. Glasshouse is about 'family and how hard it can be to keep loving' and was performed as 'forum theatre', so at certain points in the action, members of the audience joined the actors on stage to influence the course of the plot and steer the characters towards positive changes and different endings.
Cardboard Citizens make theatre with and about homeless and marginalized people and this was their second visit to Kairos in Peckham. Only the night before, however, Kate Tempest had been at the Savile Club in the West End to receive the Ted Hughes Award for New Work in Poetry for her 'spoken story' Brand New Ancients from the Poet Laureate, Carol Ann Duffy.
Thank you, Terry O'Leary and the Cardboard Citizens, and congratulations, Kate Tempest!