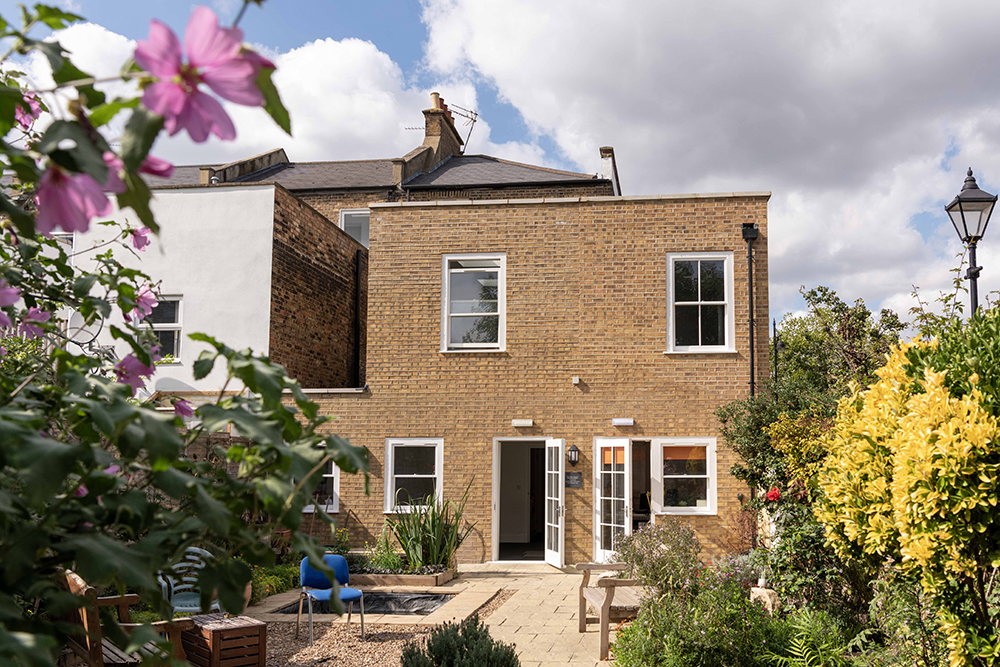 Phase 2 unveiled: the completed extension to the first storey of 66 Nunhead Lane, home to our Garden Day Programme on the ground floor and six residents upstairs.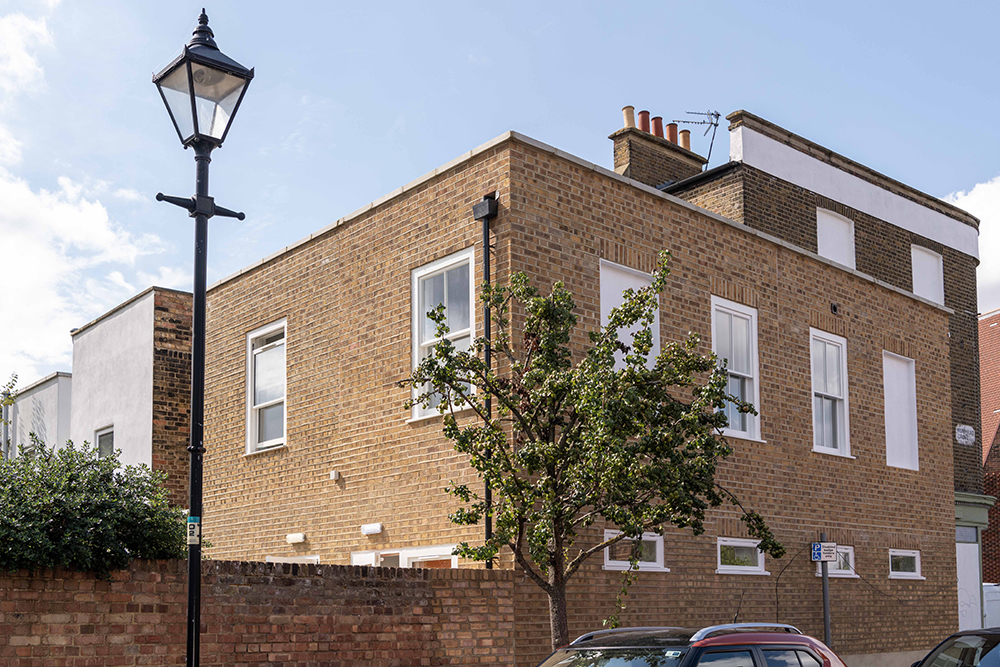 Rooms with views: the residents kitchen and lounge look out over the garden and the whole building benefits from natural light.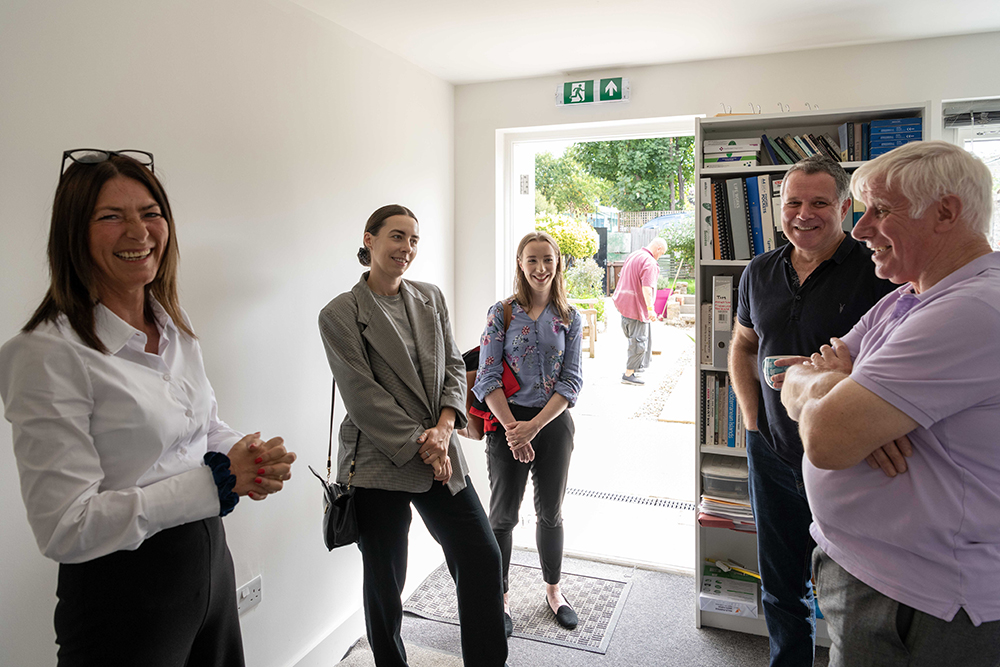 Guided tour: support worker Sarah McGoldrick (left) with our friends from CRASH Charity – Lucie Gillard, Niahm McCann and Matt Pullen – with Kairos director Mossie Lyons.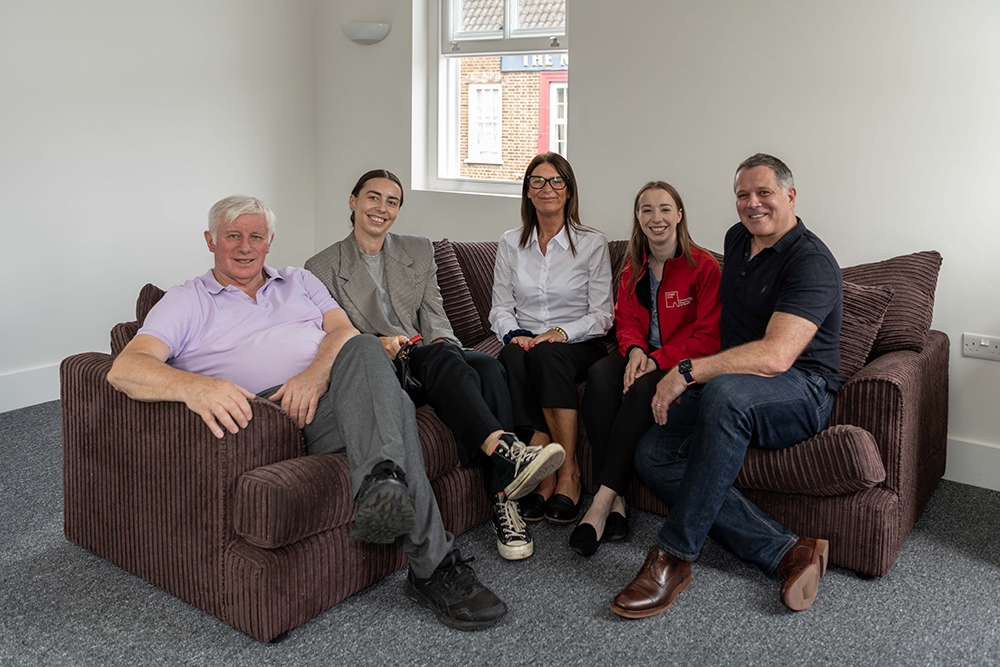 Extra space to cook and chill: everyone tests the sofa (just delivered) in the new residents' lounge area that opens on to the kitchen on the first floor.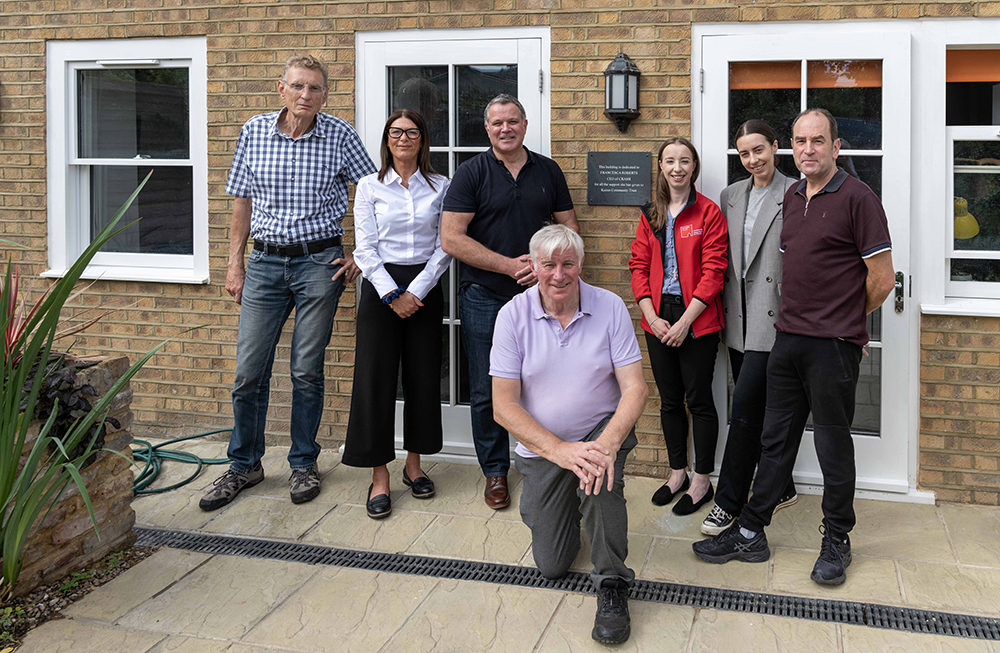 The '66' team: Garden Day Programme manager Tim Penrice (left) and builder John Bailey (right) join our CRASH visitors and Mossie Lyons.
CRASH Charity trustee Matt Pullen (COO of the Genuit Group), along with Niamh McCann, the charity's project manager, and Lucie Gillard, partnerships and fundraising manager, visited Kairos yesterday. Their visit coincided with the completion of phase two of the 66 Nunhead Lane development, which CRASH generously supported with a grant. Before joining the Linden Grove community for lunch they had a tour of the building.
The scaffolding gone, the the new side elevation sparkled in the sunshine revealing the new rooms upstairs for residents, and new windows over the two stories. (Phase one, completed last year, extended and renovated the Kairos Garden Day Programme on the ground floor and added a new kitchen and bathrooms upstairs.)
On Wednesday night last week (7 September), Kairos director Mossie Lyons attended CRASH Charity's Patrons' Night at AECOM's offices in Whitechapel. CRASH has 36 patron companies from the construction industry. Alan Brookes, Chariman of CRASH trustees, welcomed everybody to the gathering. Highlight of the night was the tribute to Francesca Roberts on her 15 years as CEO of CRASH.