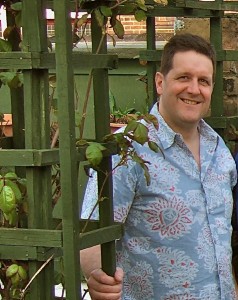 The death of David Elliott, who played an important role in the start the Garden Day Programme, was very sad news indeed last week, writes Tim Penrice, GDP manager.
We first met him at Linden Grove in December 2010 when we were discussing with Mossie how a Kairos day programme could be set up. David had recent experience of treatment (Mt Carmel) and many years of office experience working in the City; a happy combination for us.
He agreed to join the team as volunteer office manager starting in January 2011 and was terrific in that role from the start.
His desire to "get things right" helped him to set up systems we still use today and he brought City professionalism to our garden-shed office. More important, he brought a supportive and empathic understanding to clients on their journey to recovery and was always quick to offer help.
His own need for help was never far from the surface, however, and he tried counselling, hypnotherapy and NLP in his long-term battle with depression. There was a melancholy about David that was transformed into positivity and creativity when he was engaged with helping others at the GDP and when he thought and talked of his children.
They, like the Kairos family who got to know the very likeable, generous and kind man that was David Elliott, will miss him.
David's funeral will be at the Church of the Holy Spirit, Narbonne Avenue, Clapham, SW4 9LQ on Wednesday, 16 April at 1pm. His friends are invited to come to say farewell and celebrate his life.