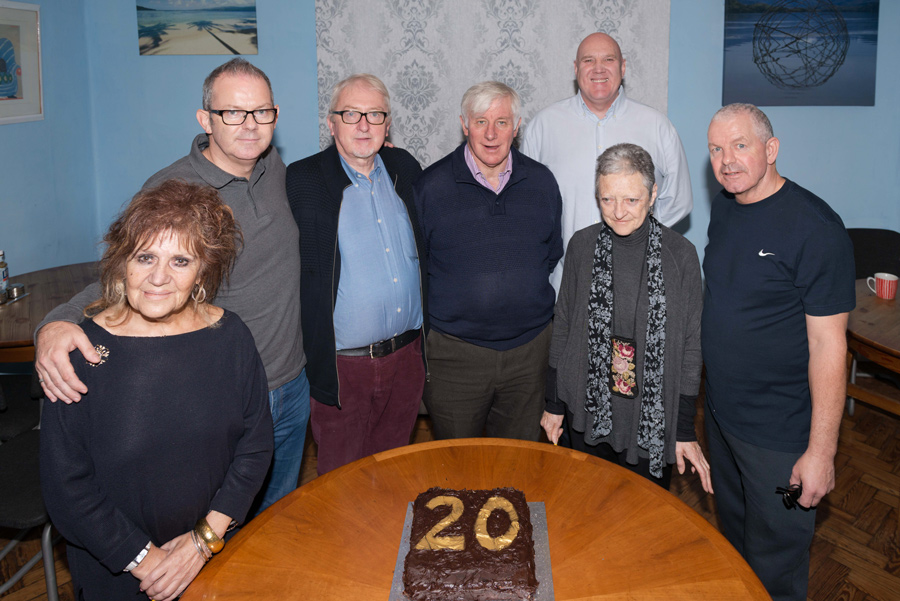 Twenty years ago today, 59 Bethwin Road opened as a rehab. The manager was Mossie Lyons, who joined Kairos that day from the London Irish Centre in Camden. Sally Martin and Karen Brooks were the first therapists, Jim Finn a trainee counsellor, and Sandra Ginnelly was our cook. For the first few months, therapy took place in the attic while benign squatters still occupied the lower floors.
Twenty years on, Bethwin Road is a CQC-regulated care home and Mossie Lyons is director of Kairos (succeeding founder Fr John Kitchen) and Sandra presides over the kitchen at Linden Grove. At any one time the three-storey Victorian vicarage in SE5 is home to 16 clients who for three months engage in intensive 12-Step group and individual therapy. In 20 years, that makes more than 1,000 men and women who have passed through on the path to recovery. What an achievement!
Congratulations – and many happy returns – to everyone at Bethwin Road, past and present, clients and staff!