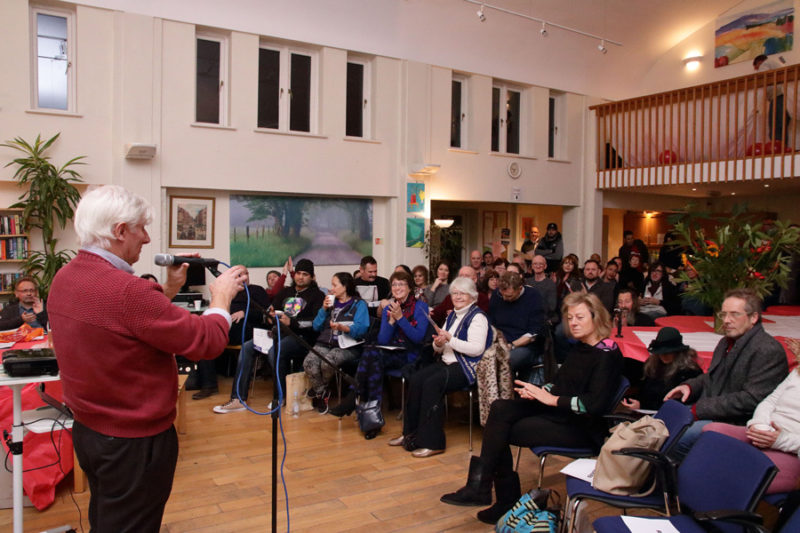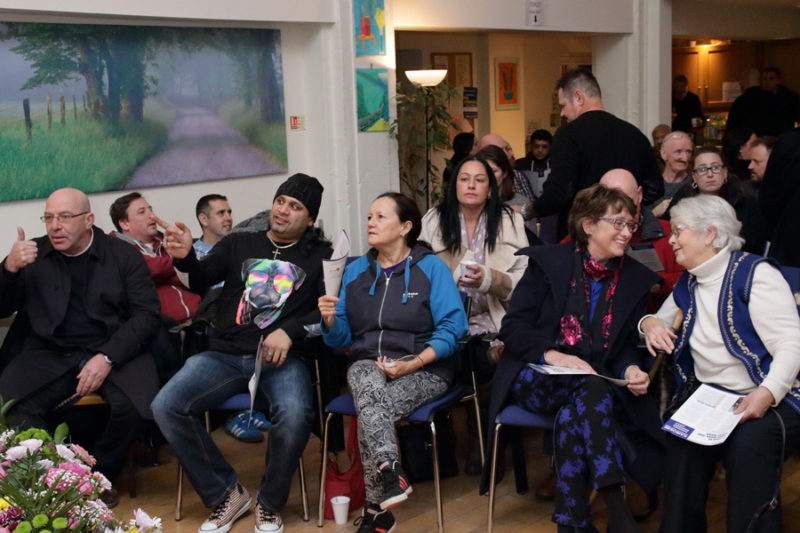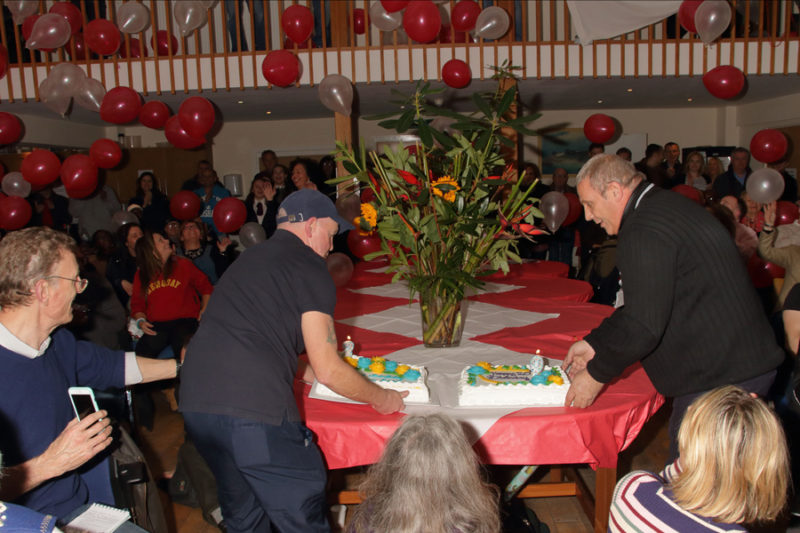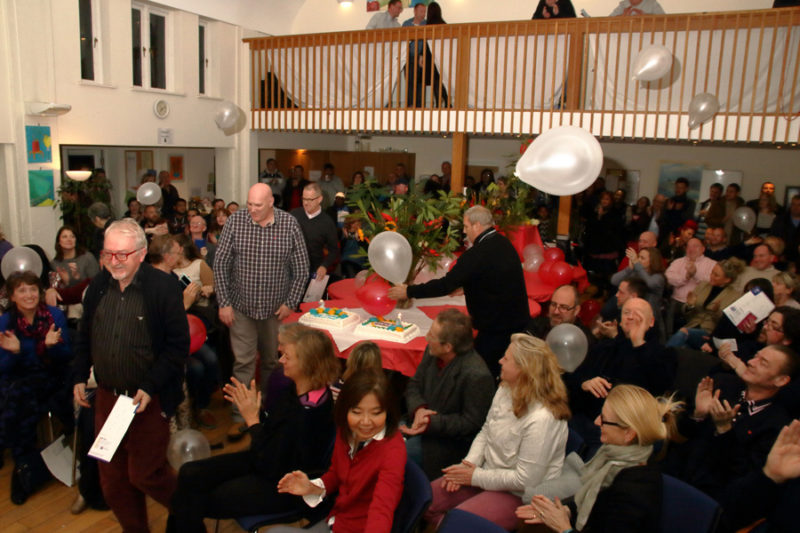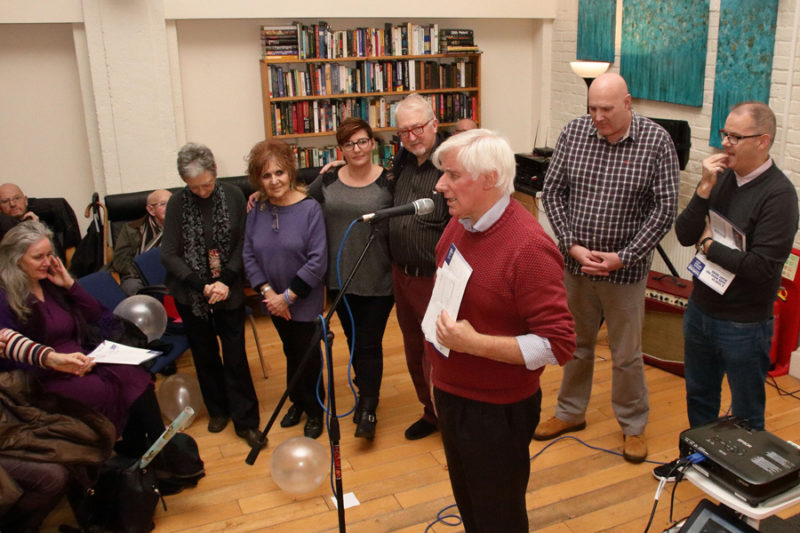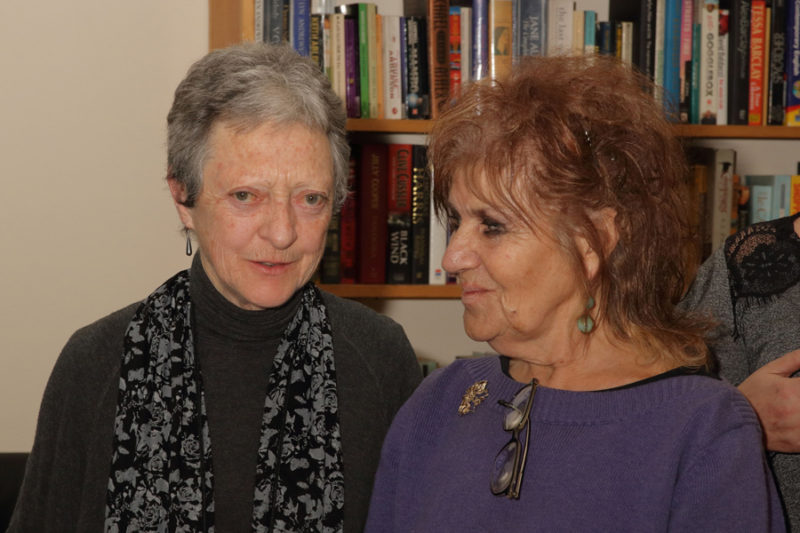 The dining room at Linden Grove was decorated with birthday banners and beautiful flowers and as director Mossie Lyons welcomed everyone to the 26th Kairos Annual General Meeting last Tuesday evening (28 Nov), guests were still arriving, reports Tim Penrice.
His first introduction was Giam-Pierro M (volunteer and trainee support worker) who played a solo guitar performance in advance of the Chair of the Trustees, Hanora Morrin, presenting her report. She introduced an active caring theme to the evening by reminding us that the fabric of community is made from the things that we do for each other, and gave a brief overview of another successful year in the life of the community.
Trustee Paul Carter presented the accounts and said that the Trustees' role remains the same, year on year: planning for the future and maintaining prudent reserves. He went on to note that Supporting People funding had dwindled away to very little, but that Kairos had balanced these shortfalls by buying three properties in the year, therefore saving considerable rental expenditure. He concluded that Kairos was being run on sound business principles and that the annual accounting figures showed stability and growth.
Paul praised the Finance Department and Head Office Staff (Oye Oke, Dorothy Woodward-Pynn, Judy McLellan and Sahra Khatun) for the clear and professional way the accounts had been presented and for all their hard work. The proposal to re-appoint WSM as auditors was seconded and carried unanimously.
Mossie then introduced an area of Kairos activity that he feels will be of great value to the organisation, and asked Rory O'Connell to talk about the new Kairos archive project that has grown out of last year's 25th anniversary book, The Gift of Time. While the book had space for only 152 photographs, the archive already has 1400 photographs and assorted documents that reveal a wide range of activities and developments in Kairos. He and online editor Marsha Dunstan are making this a priority in 2018. With a wry smile, Rory acknowledged that the future of the archive is digital and that it was very much work in progress.
Mossie then led a rousing chorus of Happy Birthday! to the Kairos treatment centre at Bethwin Road on the 20th anniversary of their opening, and as the balloons cascaded down from the balcony, the cameras flashed and two birthday cakes appeared from the kitchen.
Mossie recalled his own early alcohol awareness training in Camden among the Irish community before being asked by Father John Kitchen in October 1997 to start a rehab in the Bethwin Road vicarage in Camberwell. He remembered the original team of five: a cook, a counsellor, a group worker, a trainee and himself and how the "hard work", which was "heart work", had always to be balanced with a level head by a strong and supportive team.
He developed his thoughts on teamwork and how important it is in delivering hope and help to those trapped in the "cage of addiction". The teams can "help open the door and set you free" he said but they can only help set you on the path. The journey after that is yours. ''Recovery is a journey of a lifetime,'' he said. ''If you decide to make that journey for yourself… you will never be alone.''
Mossie here paid tribute to Alcoholics Anonymous for providing comfort, care and company to alcoholics on their recovery journey for the past 82 years.
He went on to speak passionately about the three strengths that Kairos has been built on: good buildings, good teams and outstanding programmes (by which he meant therapy, care, support and love). He named the Kairos teams and their managers – Bethwin and Lee Slater; Linden Grove and Lorraine Beckford; the Garden Day Programme and Tim Penrice, Aftercare and Jessica Rood; Head Office and Dorothy Woodward-Pynn; and the Move-on team and Nick Messikh – as examples of good teams, and thanked all managers, staff and volunteers, without whom our resident services would be badly diminished.
Mossie called Lucia McGuckin forward to announce her retirement after 17 years work at Kairos as counsellor, group facilitator and art therapist and to thank her for all her work at Bethwin and the Garden Day Programme. Lucia and art therapy are part of so many recoveries and she will be missed by all who know and respect her for her kindness and care for the vulnerable, and her pithy interpretations of unconscious processes that have revealed so much to so many.
Mossie thanked Sophie Hanrahan (architect at Child Graddon Lewis), introduced to Kairos by CRASH; and John Glynn of the Aisling Return to Ireland charity for helping Kairos residents reconnect with their families. Thanks, too, went to the Dulwich Catenians – represented at the AGM by their President, John O'Sullivan and Shawn McCarthy, Charity Officer – who raised £7,000 for Kairos at their 2017 Charity Golf Day at Sundridge Golf Club in October.
Sandra Ginnelly's buffet was fantastic as ever (especially the curry) and Vince Mahe had invited the Praise and Worship Choir from the Mustard Seed International congregation to sing as we socialised.