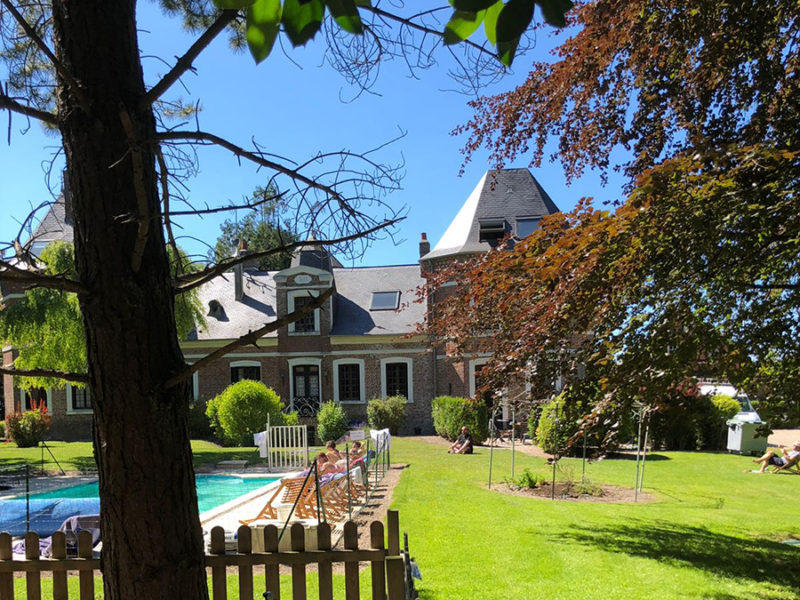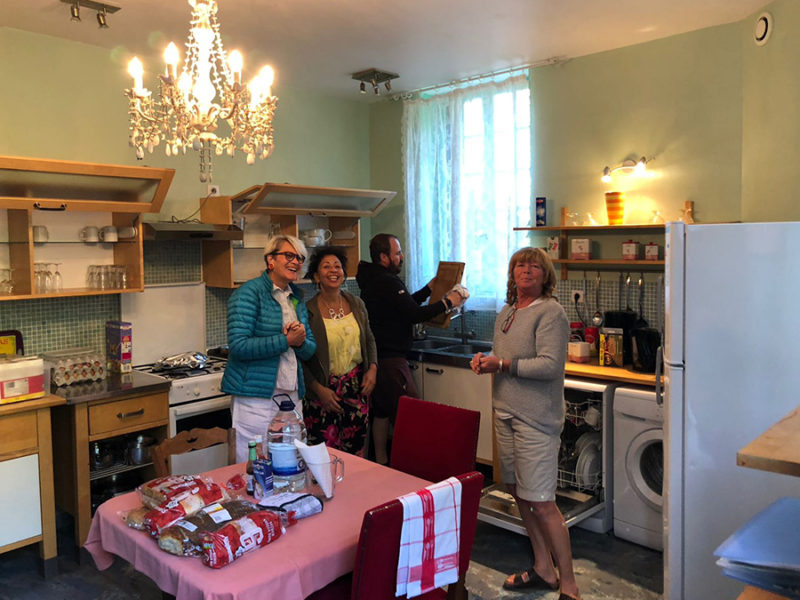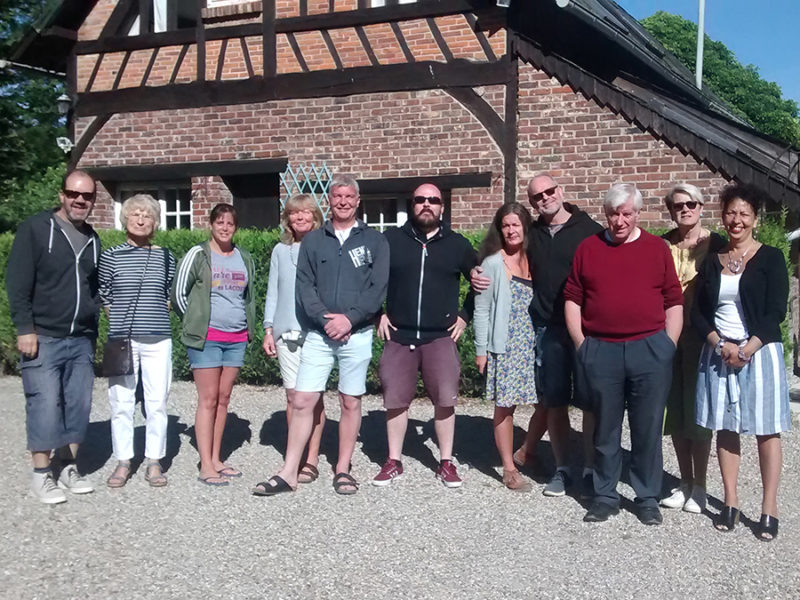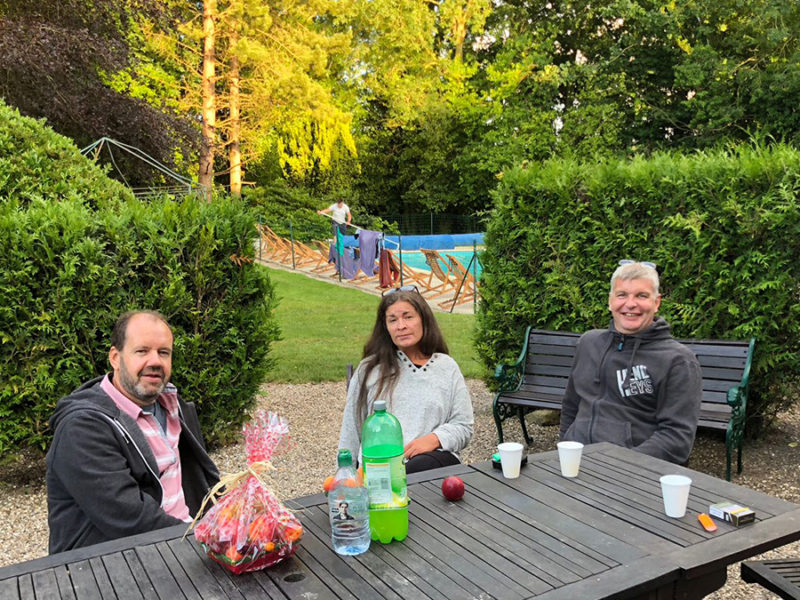 Garden Day Programme counsellor Simon Eve was on the Kairos staff minibus to Upper Normandy in France for a 'works outing' to the Grandcourt Chateau. It was tough…

As one of the 11 intrepid fellow travellers said to me after what can only be described as a fantastic work trip to Normandy recently, 'It's really nice going away with people you don't know very well, you don't have to pretend, you can just be yourself'. Whether that was the case for everyone I'm not sure but I felt the sentiment struck the right tone for a really enjoyable sun-drenched break away from the everyday concerns of running a busy rehab. Not that I'm saying that working in a rehab isn't fun but being given the opportunity to travel across the channel to sunny France for two evenings in a shabby-chic chateau with its own outdoor swimming pool is an opportunity only a workaholic would miss out on.
So a few hours after the summer solstice dawned on Thursday 21 June, the group piled into the van and we made a gentle path down to Folkestone and arrived in Calais soon thereafter to everything French. After bombarding our French colleague with all manner of searching and intelligent questions which he felt his sister would be more qualified to address, we arrived at our destination via a somewhat circuitous but scenic route. Once there, we quickly settled in with a quick swim and a delightful barbeque, during which I think we all felt we'd landed in a little slice of heaven.
The next day saw an action packed itinerary: tootling into a local seaside harbor town, browsing in the shops, walking along the beach and cliff tops before sitting around the pool, watching the World Cup and wandering through the lanes and fields of Normandy in the afternoon. The pièce de résistance was a scrumptious three-course meal with much chat and laughter in the local town, followed by a gentle return to base as the sun sank on our long hot day of relaxation and fun.
"What more can I say except a big thank you to Kairos and the staff who organised it for a restorative trip away and a chance to touch base with each other in a slightly different and enjoyable way. Let's hope we can keep this tradition going eh?