Kairos Community Trust has been awarded a Maudsley Charity Community & Connection grant to fund two part-time support workers to "support residents who are in recovery from substance misuse, in their transition from Kairos accommodation into independent accommodation". They will join the supported housing Move-on team in October.
"Thanks to this generous grant from Maudsley Charity, we will be able to care for more men and women as they move from Kairos towards independent living, a time which can prove challenging and isolating for individuals who have experienced post-rehab structure. The grant will enable us to support them through this transition and for a period after their move," says Mossie Lyons, Kairos director.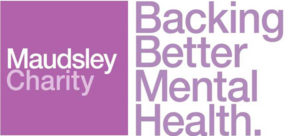 Maudsley Charity works closely with South London and Maudsley NHS Foundation Trust (SLaM), which provides the UK's widest range of mental health services and promotes positive change in the world of mental health. Maudsley Charity supports patients and families, clinical care teams and scientists who are working towards the common goal of improving mental health.
Other recipients of Maudsley Charity's 2019/2020 Community & Connection grants are: Tree of Life workshops; Bulimia Nervosa treatment for BAME adolescents; Bethlem Handmade Enterprise; Switched On; Bethlem Community Men's Shed; Mindfulness for Adolescents and Carers; Improving service transitions for young people in Lambeth; Developing a voice for autistic adults in SLaM; Croydon Champs; Developing parenting programmes for hard-to-reach families; Engaging in ME.