Jon shares his Kairos path to recovery and a new life in the treetops
At the beginning of October 2016, my life had come to a head: 30 years of drink, drugs, violence, pain and suffering for myself and others. I had had enough. I was sitting in a hostel with a bottle of vodka, contemplating walking into the sea but, as with everything else in my life, I couldn't get it right. When I actually went to take my own life, the tide was out and, in Southend, it goes right out. Maybe it was a higher power, who knows?
I couldn't stay in the hostel any longer – the rent on the place was too high for SSAFA to pay each month, so I was homeless again. I decided to go back to London and ask for help from Veterans Aid. Within a week of getting to London, I was in a rehab – Kairos.
I had my last drink on the night before I went in there, 11 October 2016, the beginning of the rest of my life.
I remember the fear on the first day walking in there, just me and my suitcase and a sleeping bag. My whole world in one case. It wasn't easy at first but the staff and residents made me feel so welcome. The first seven weeks were hard, talking with my counsellor about my past but Sam listened and was very good at helping me dig deep into things that I had buried away. Things that would re-emerge form time to time, things that I use to drink on to forget again.
After seven weeks, I went to the Garden Day Programme. This is where the real work started. I had Tim as my counsellor. You can\'t pull any wool over that man's eyes. It's funny, but I am sure he knew what I was thinking before I said it. I opened up my whole life to Sam and Tim and I was honest about everything and to do this programme properly that is what you need to do. And in the groups Gillie and Simon are very good at making you talk about things with just little suggestions to make the others think about what you are talking about. In my eyes, they are very good at what they do.
When I think back, there was a turning point for me in the first seven weeks and that was a conversation with Vince, my key worker. I had a group that I did want to do – meditation – and I was told that it was compulsory. All through the class I wound myself up over this, why was it compulsory, why weren't some of the other classes compulsory? By the time I came out of that class I was ready to explode. So I went and told Vince that I thought that it was not right, he said three words I remember, "That's your illness", go away and think about it. I had that eureka moment, the light bulb switched on. It was my illness making me get angry, winding myself up so I explode and get kicked out, back on the streets where it knows it can get me to drink; it's their fault. That's when I started to see things differently.
I graduated from the GDP and got a place in a move-on house and that was another big change in my year, losing the bubble of Linden Grove and the GDP. I was back to looking after myself, back to the real world. It was another transition in my year of recovery. I moved in to the Old Vicarage where I had Dom and Kenny as house managers. So I still had that helping hand if I needed it.
I sorted out the garden at my house and at head office, where all the housing team were great to be around. It was like I was one of the team. After GDP comes Aftercare – three days a week with Jessica, David and Peter looking at your next step, courses to do at college, voluntary work and also looking at codependency. And still working on yourself. My counsellor was Dave, a great bloke but then everyone I have met in Kairos has changed my life in one way or another.
While I was at Aftercare I did a course in tree felling and, after I finished, I did two more courses at the Royal Agricultural University. I am now a fully qualified tree surgeon. I've got a job in Southampton and I am about to move down there.
This last bit is very hard for me to write because I don't think there are any words that I can write that will say how much you have given me. I owe so much to Kairos, Veterans Aid and SSAFA.
The one thing I know I can do to thank you all is to stay clean and sober.
And for anyone reading this and thinking of changing your life for the better, honesty is one of the key principals of recovery and without that I have nothing.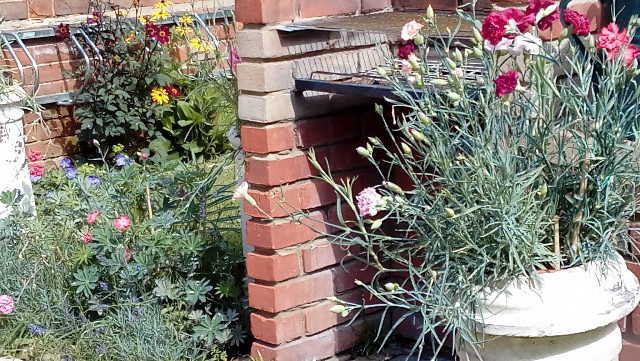 Some of Jon\'s handiwork for Kairos.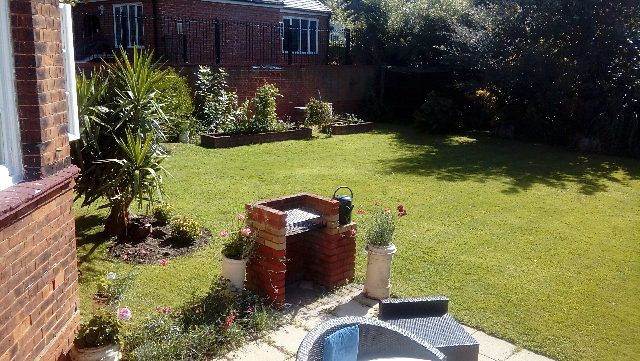 Some of Jon\'s handiwork for Kairos.