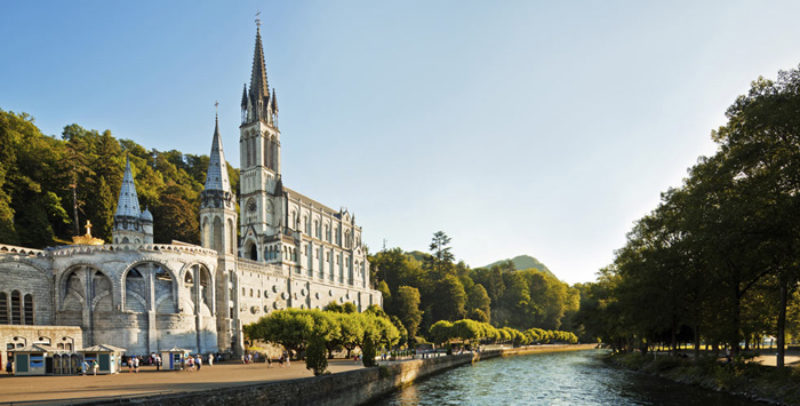 Mossie Lyons and 24 staff and residents last month joined the annual Oblate Anglo-Irish Pilgrimage, which takes more than one hundred sick guests to Lourdes for a week.
Mikila sent us this postcard …
"How to express in words the indescribably precious place that is Lourdes? The beauty and magnificence of the Lourdes sanctuary and the wonder of the church and how it become to be built on the rocks after the young Bernadette received a message from Our Lady.
"Lourdes is incredible. But, for me, it is so much more than the town, buildings, pomp and ceremony. It is the feeling and actions of love from one to another from all nations and races, from all degrees of sickness, seen and unseen. Coming together to care and love and heal. I bring away so much from Lourdes that can only be felt in my heart.
"Also I bring away the knowing that I need always to be working towards remaining open, to lay aside all expectations, judgments, all doubts and hesitation, to be open to letting go and trusting God's guidance. How truly blessed we all are to have shared this experience."