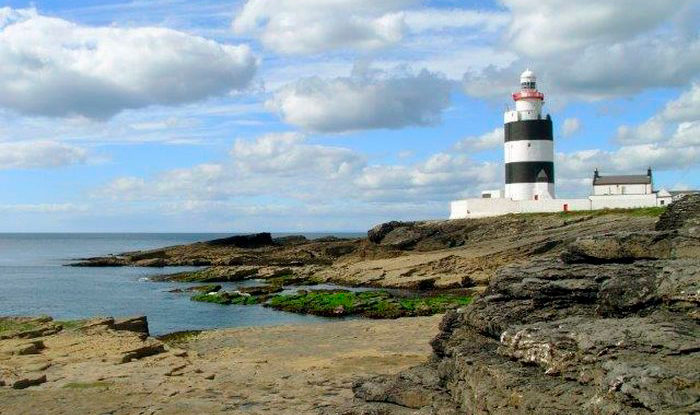 Alex McDonnell, Coordinator of the Aisling Project, writes about returning to Ireland with Kairos residents
\"Since Aisling began running therapeutic breaks to Ireland in 1994, we have had to deal with the often difficult relationship Irish emigrants can have with alcohol. Unlike other orgnisations, we recognised that if we want to offer our clients the opportunity to return to their homeland then that will entail bringing people with us who are addicted to alcohol. This has resulted in some very \'wet\' trips over the years which have been extremely rewarding and have later led to clients seeking help from John Glynn, the Aisling alcohol worker; and, on many occasions, a referral to Kairos and recovery further down the road that they – and we – could never have believed possible.
\"For the past 10 years, we have been working in partnership with Kairos organising an annual trip for our clients who have been through recovery with Kairos and other clients whom we have helped towards recovery. This then is another unique part of our service and is a trip that is most certainly \'dry\'.
\"Our latest trip was to Wexford and we brought with us five from Kairos and five other Aisling clients who were also in recovery. We stayed in three excellent holiday homes just outside Fethard-on-Sea, which is a lovely little sleepy village with a couple of pubs, a shop and a fish-and-chip shop but the best thing of all is the \'on-Sea\' bit. A couple of minutes\' walk down a laneway from our houses is a sandy cove and the endless sea stretching out to Europe and beyond. What greater therapy could you find anywhere?
\"Some of the men who came this week had not been back to Ireland for years and had never been back in sobriety. One who we took to see his sister told us that he hadn\'t seen her for many years and the last time she had seen him, he was in a a coma. Another Kairos client met an old friend whom he hadn\'t seen since they were children playing together. He had recently retired from the Waterford fire service and, thanks to the wonder of Facebook, they were able to spend an afternoon catching up on all those years. Another hoped to visit his sister but sadly she had taken ill and died, so he was returning for a funeral and he needed the support of the group afterwards to help him through his loss. We also celebrated the birthday of one of the men who rearely, if ever, has anyone to celebrate it with. He was given some socks and underpants, a card signed by us all, a cake and picked out a present for himself in a heavy-metal show in Waterford – a mug decoratred with hundreds of little skulls.
\"This year\'s \'dry\' trip has been a great experience for everyone involved, including myself and John, who get a great boost from seeing the value of Kairos and rehabilitation as the men unwind in the Irish countryside, wandering the streets of Irish towns, chatting together, supporting each other and making new friends.\"
• For more information about Aisling and its work, visit: aisling.org.uk