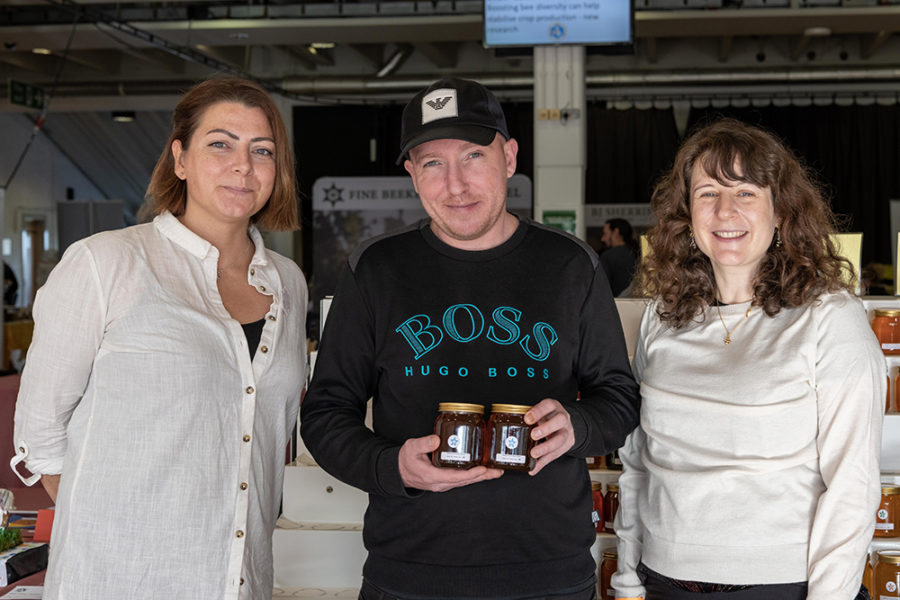 Kairos beekeepers Grace, Terry and Emily with their commended entry.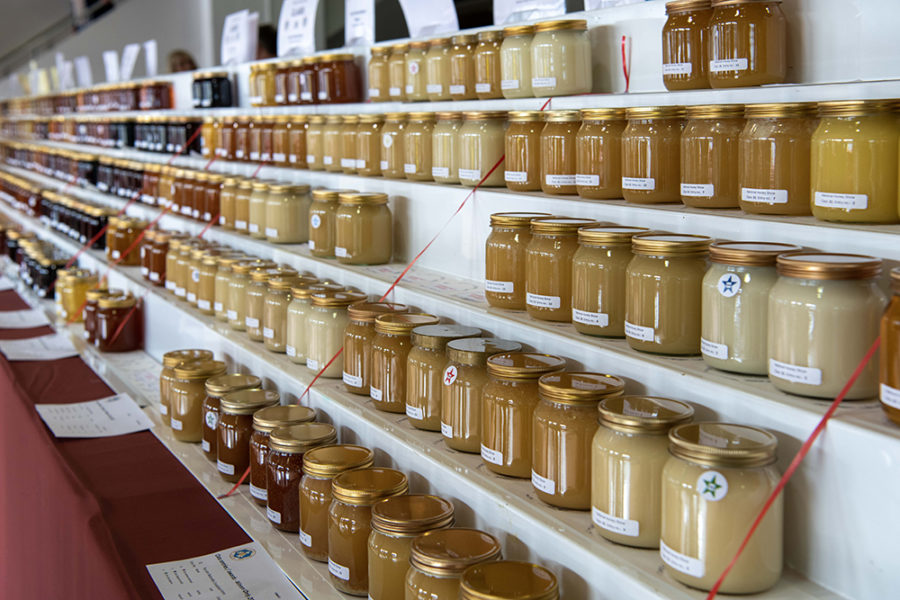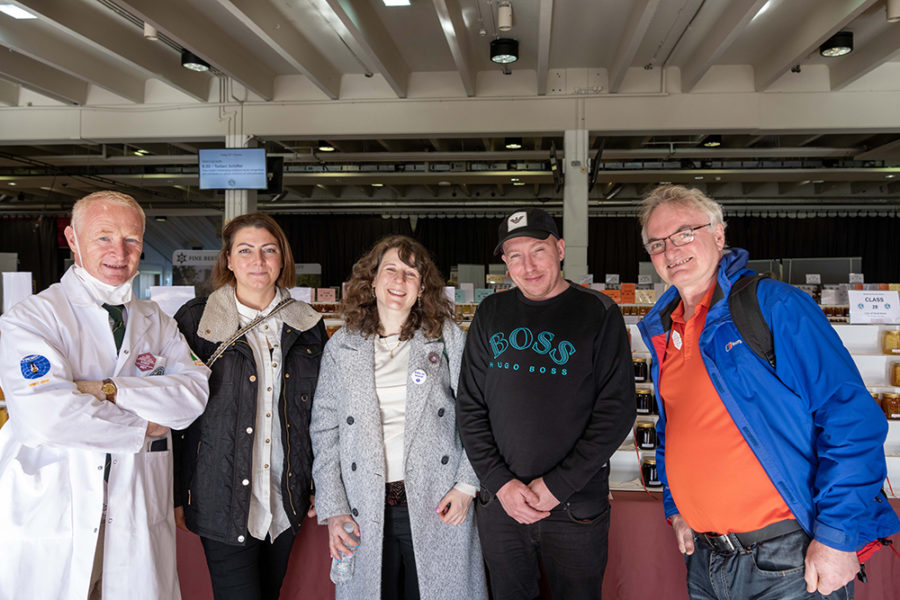 Showtime! L-R, Irish honey judge Paul Boyle; Kairos beekeepers Grace, Emily and Terry; and Mick Coen, Kairos bee guru.
The Kairos Beekeepers celebrated their first success at the National Honey Show last week. Terry's Kairos entry into the 'Two jars of liquid honey' category received a special commendation.
The three-day event (21-23 October) at Sandown Park Racecourse, Surrey, is the UK's premier honey show with international classes, lectures and workshops. It was a real agricultural show with rows upon rows of jars glowing with honey, every sort of apiary equipment, books and bee products.