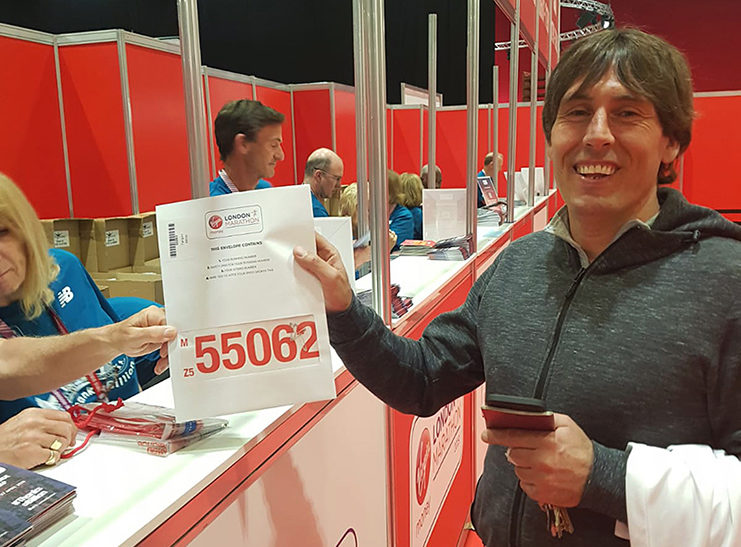 Tarquin White collecting his London Marathon number at the Excel Centre…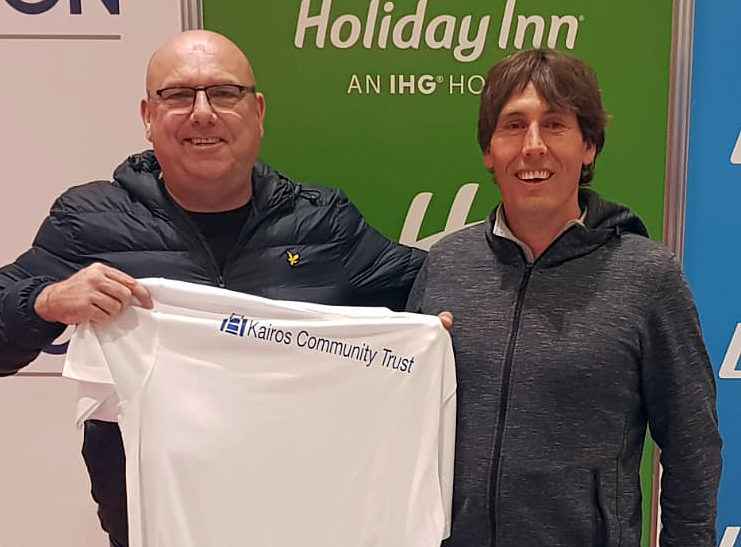 … and being presented with his Kairos T-shirt by Kenny Brown
Yesterday, Tarquin White collected his number and competitors kit for the London Marathon this Sunday (28 April), along with the T-shirt of his chosen charity – Kairos Community Trust.
The weather forecast for the day is coolish (11-13ºC) and dry – good news for runners and supporters alike. So find a spot along the 26.2-mile route to watch the race, and when you spot number 55062, cheer him on!
"You're up and running, Tarquin!" says director Mossie Lyons. "Thank you from all of us for dedicating your first marathon to supporting Kairos – and good luck."
Find out how to download the Virgin Money London Marathon app here to follow Tarquin and your other favourites from the 40,000+ field of runners.
To support Tarquin and Kairos, you can donate securely online through his Virgin Money Giving page, where you can also read his story.