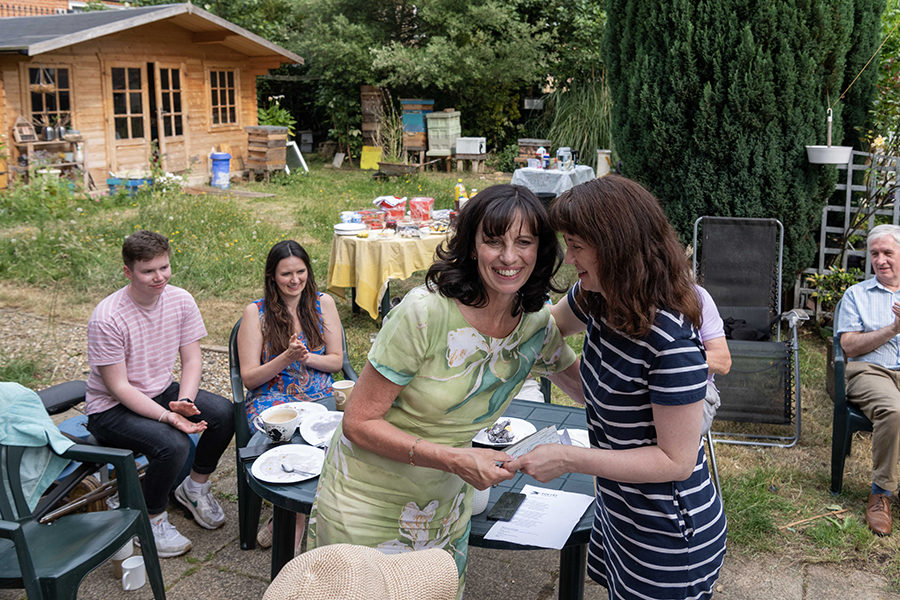 Mary O'Sullivan presents the cheque for £3,500, raised in memory of her husband John, to Kairos support worker Louise Fitzgerald.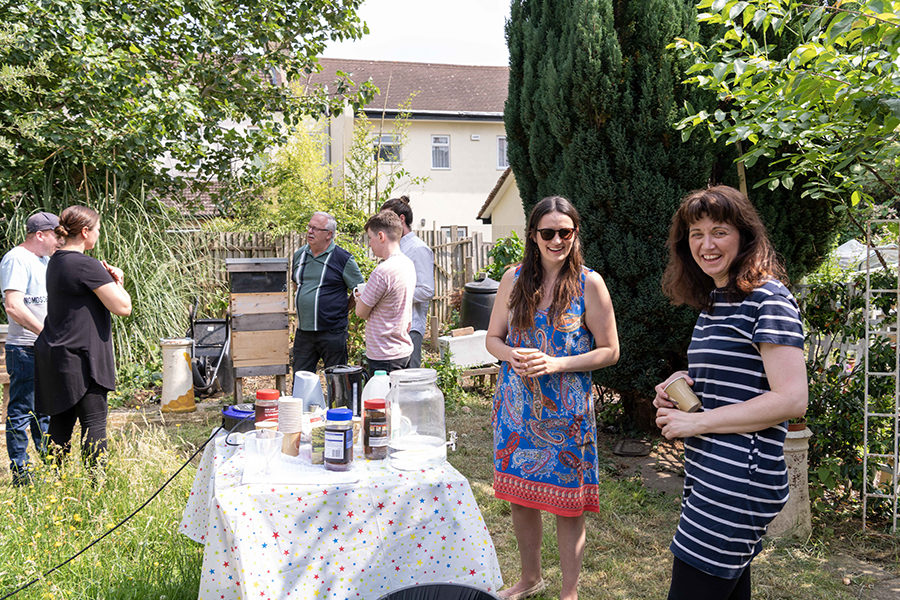 Ciara O'Sullivan and Louise in the garden, with the beehive tour in the background.
Last Thursday (23 June), the O'Sullivan family came to tea in the garden of our Streatham Move-on house to remember the late John O'Sullivan, our friend and Trustee. Kairos director Mossie Lyons and chairman of Trustees Paul Carter joined to welcome his wife Mary and children Conor, Ciara and Randall, John's sister Maureen and friends in what will be an annual occasion.
And Mossie and Paul thanked the whole family for a generous gift: a cheque for £3,500 raised by the Blues Brothers Tribute night at the Ballroom of Romance on 13 May. Thank you to all who were involved in the organisation of the night – Pat Winston, Ben Cahill and Anne McClure – and all those who gave donations.