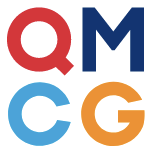 Our thanks go to the Queen Mother's Clothing Guild once again this year for the generous donation of new sheets, pillowcases, towels and clothing. With a total of more than 200 beds for Kairos residents across our Move-on houses, hostel and rehab, the donation is very welcome indeed.
The QMCG aims to provide a gift of 'warmth and comfort at a time of need' and the charity has been doing just that since it was founded in 1882. Donations are gathered throughout the year and every autumn volunteers hold a packing week before parcels are distributed to some 60 charities.
For more about the Queen Mother's Clothing Guild's work and inspiring history: qmcg.org.uk.