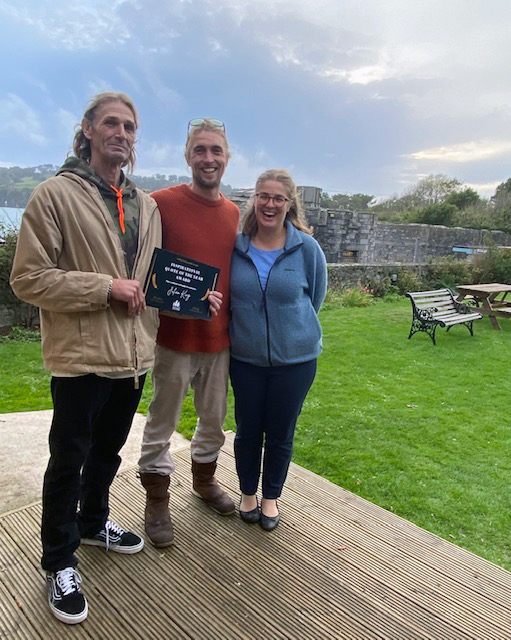 Congratulations to Kairos's Julian King who has been recognised with an award for his Inspirational Quotes at the Sailing Tectona end-of-season event in Plymouth. (The eponymous Tectona is a 1928 gaff-rigged ketch built of teak in 1928 and now one of two traditional sailing vessels operated by Sailing Tectonic and the Tectona Trust charity,  motto: Voyages of Recovery.)
In Plymouth, Tectona's Business Manager, Emma, spoke of Julian's positive contribution to morale on board, giving the example of "an empty sack doesn't stand up": encouragement to a fellow sailor, suffering from seasickness and who did not want to eat.
Julian first sailed on a voyage organised between Kairos and Sailing Tectona in 2019. He now volunteers with them, continues with ongoing training and has participated in events such as this year's Bristol Harbour Festival. He recently completed a Tectona voyage as Watch Leader.
Julian is passionate about sailing's mental health benefits and believes that "anyone who wants to should get involved… it proves you can do anything, if you want to. You can sit at home and think, 'I can't do that'.  But until you try it, you don't know."