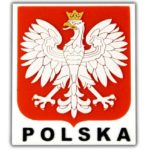 Getting clean and sober in your own language is hard work, but imagine how hard it is to share in group or at a meeting in a foreign language. However, many visitors and immigrants find the determination and courage to do so. Like Kairos graduate, Krzysztof from Poland, who has gone a step further and started a Polish-speaking Narcotics Anonymous meeting in Balham, south London.
"At first I really wanted to help Polish addicts here who were still using and who wouldn't go to English groups because of the language barrier. I was lucky that I had quite a lot of English when I came to Kairos but it is still much easier to share in your own language – quite different! Now Polish people come to our meeting from around London.
"London is a great place to get sober – there's support here in many languages. And, of course, there is Kairos. Thanks to Kairos, I am a different man today. I went home recently for the first time in many years and my family cried with happiness at the way I am now. It was wonderful. Thank you."
And the Polish for recovery is zdrowienie.
For details of NA meetings in Polish, English and other languages: www.ukna.org