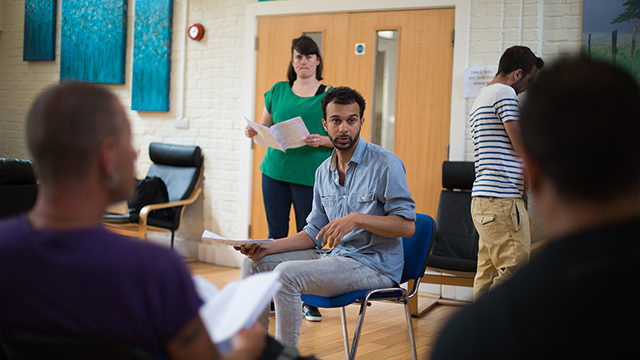 Director Matthew Xia leading a rehearsal at Linden Grove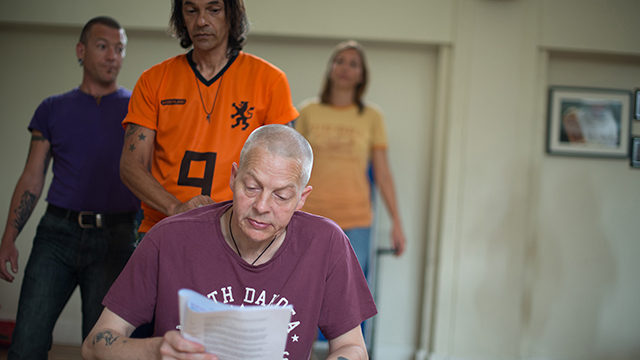 Rehearsal at Linden Grove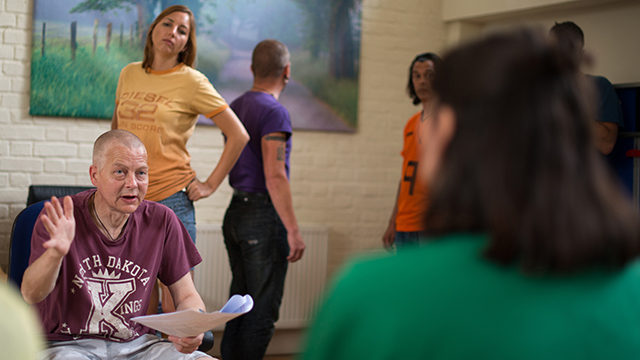 Rehearsal at Linden Grove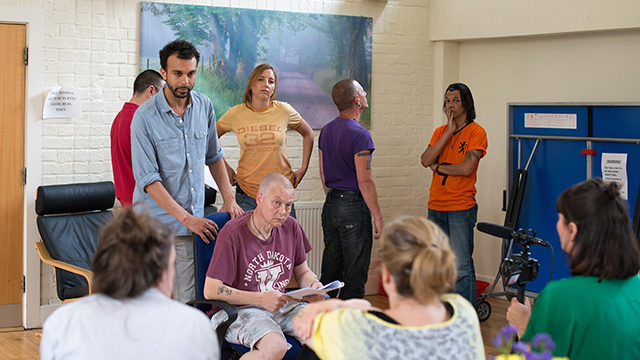 Rehearsal at Linden Grove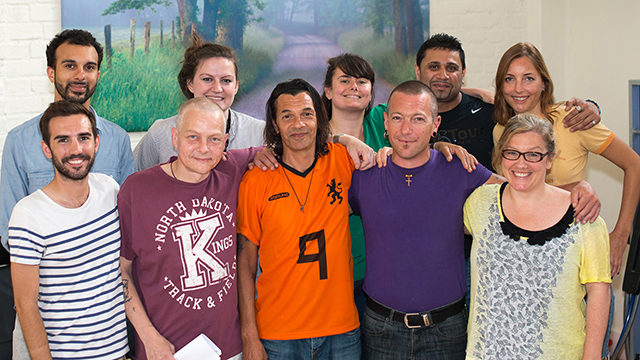 Seven Kairos residents are taking part in this summer\'s Young Vic\'s community theatre production, The Sound of Yellow. They have been rehearsing weekly with the Young Vic team, led by director Matthew Xia and associate director Emma Baggott. In three weeks\' time, the Kairos cast will join forces with the other participating groups from Lambeth and Southwark for final rehearsals at the Young Vic theatre in the Cut, Waterloo.
Performances will take place in the Young Vic studio theatre on 24 and 25 July (6.30 and 8.30 pm) and 26 July (4.00, 6.30 and 8.30 pm).
Tickets are free, but you must book. Contact the Two Boroughs project at the Young Vic (020 7922 2856 / twoboroughs@youngvic.org).