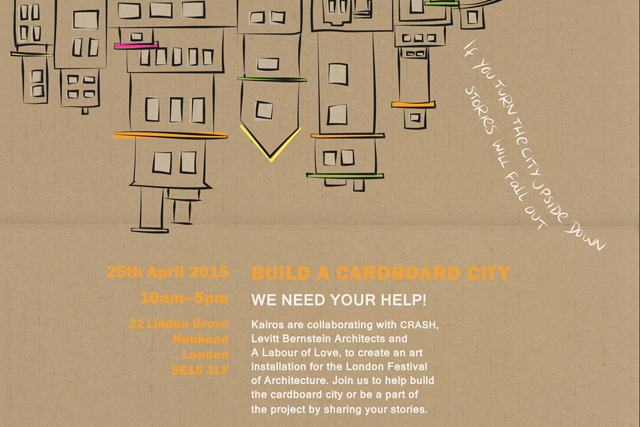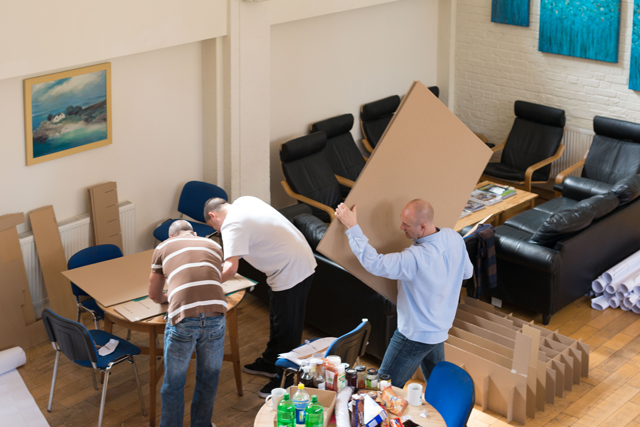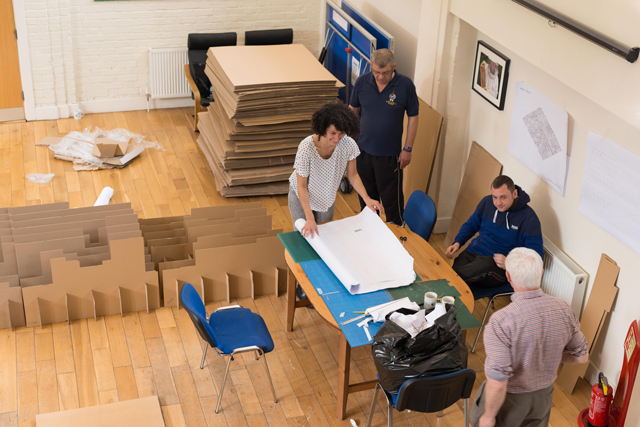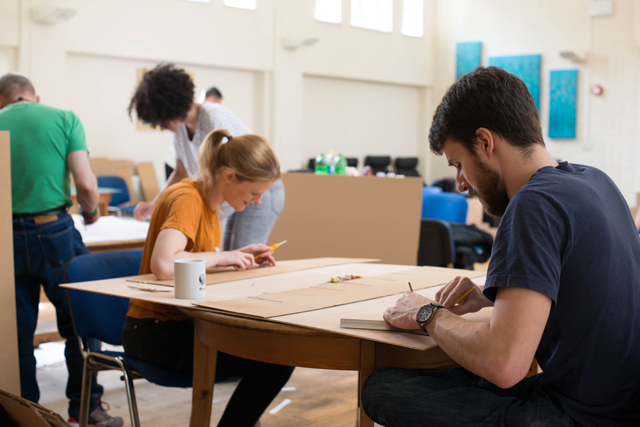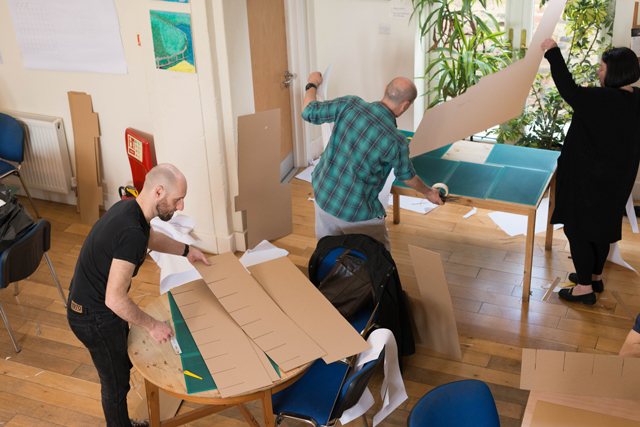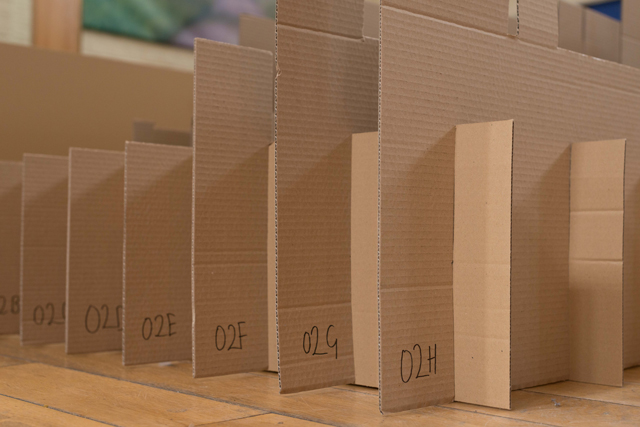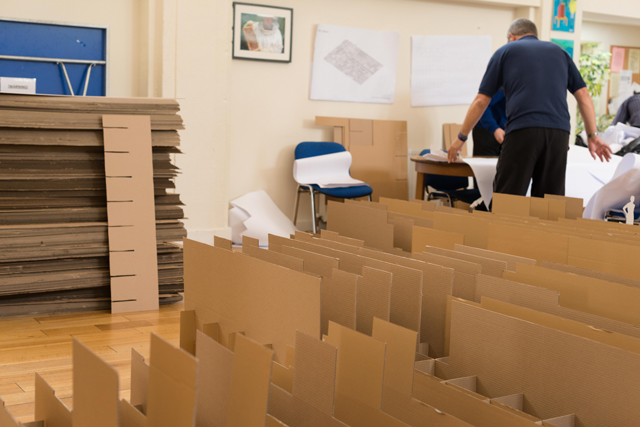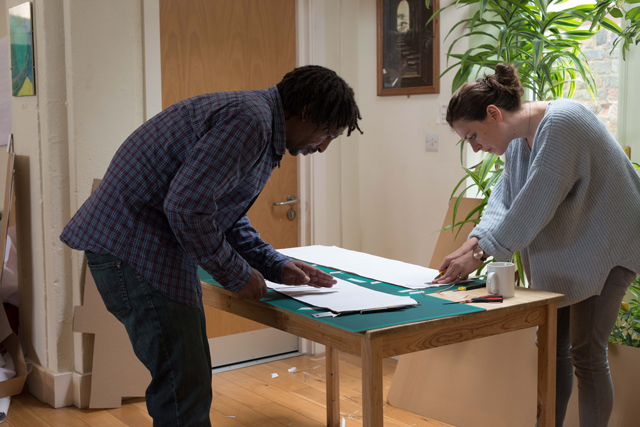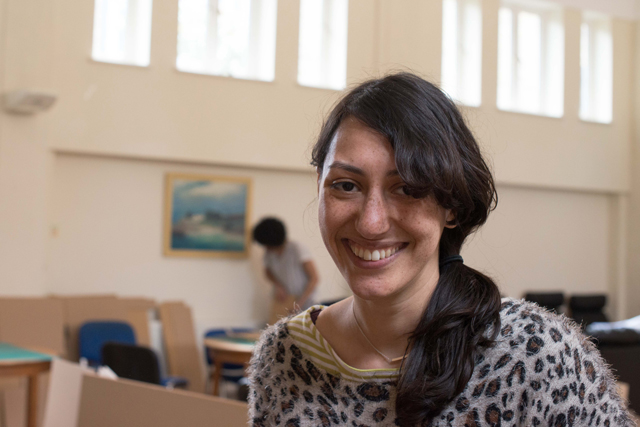 Together with CRASH, the building industry charity, Kairos is collaborating with Levitt Bernstein Architects on their project for the London Festival of Architecture 2015. Under the guidance of artist A Labour of Love, Kairos residents are helping to build a large-scale cardboard city which will be installed in the courtyard of the award-winning architects\' Dalston studio for the event on 13 June. It\'s called If you turn the city upside down, stories will fall out and it will explore hidden stories of homelessness, alongside Levitt Bernstein\'s own research. Exploration of and interaction with the piece will allow visitors to discover these real-life stories, facts and figures as they tumble out of the upturned cardboard city.
The first \'building day\' took place yesterday at Linden Grove. Artist Hanna Benihoud, Zohra Chiheb and colleagues from Levitt Bernstein arrived with armfuls of rolled-up plans for the 80 sections and a great stack of cardboard sheets. The dining room was quickly transformed into a production line, turning out precisely cut and numbered shapes that slotted together to form sections of the city. Fuelled by copious quantities of biscuits, tea and sandwiches, output exceeded expectation with 20 sections completed and another 10 scheduled for this week.
The next \'building day\' will take place on 9 May. If you want to join in, please contact Mossie Lyons at Kairos head office.
For more information:
www.levittbernstein.co.uk
www.crash.org.uk