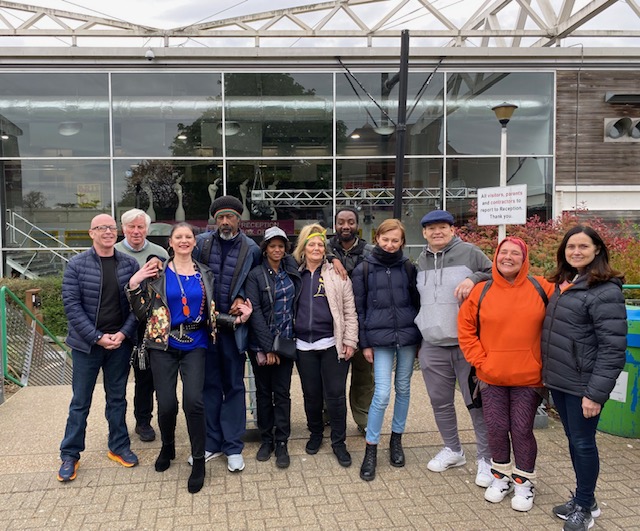 A huge thank you to the BRIT School's Applied Theatre team for their recent invitation to watch their Year 13's final performance at the BRIT's Obie Theatre, writes Adrianna Jones. A fantastic performance of Nadia Fall's Home was all the more special following our collaboration during the drama workshops earlier this year. Fifteen people attended from Kairos and it was now our turn to watch the BRIT team in action.
Home is a powerful play centring on a fictional homeless hostel for young people in East London, following the characters as they struggled to find a place to call home. While the hostel was a work of fiction, the inspiration for the play was not, drawing on more than 30 hours of real-life interviews. As a verbatim play – one composed primarily of authentic quotes and testimonies – it resonated with our party many of whom have encountered similar experiences. It stands as remarkable testament to their resilience, personal growth and ability to create new chapters beyond those past realities. 
And in a production that really showcased the students' song and dance, we recognised John Legend's Stay With You from our own workshops. It couldn't have been more fitting that the close of the play brought us full circle, to our own collaboration and celebration.
Thank you, BRIT School, for an unforgettable day.