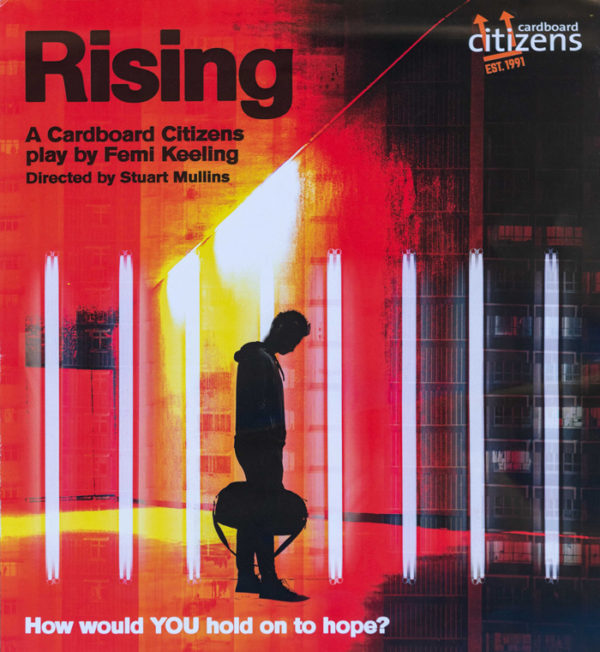 Theatre company Cardboard Citizens is bringing their latest \'forum\' play – Rising by Femi Keeling – to Linden Grove on Friday 30 November, 10.30am.
The play starts with Terrence\'s release after a short prison sentence – he's full of hope, but faced with battles against the system and demons from his past, he's on the edge. He's moving on, but is he moving in the right direction?
What makes a forum play special (and different!), is that you, the audience, can change the direction of the story and its outcome. Terence\'s future is in your hands…
• For more than 26 years, Cardboard Citizens has been making theatre which illuminates homelessness and the lives of homeless people, revealing truth and sometimes beauty. Their shows reach thousands of homeless and vulnerable people in hostels, theatres and prisons across the UK every year.