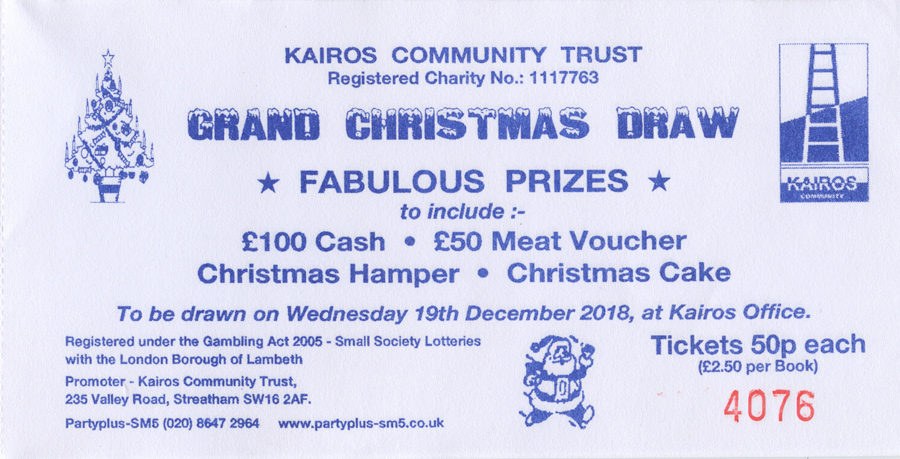 Tickets for our annual Grand Christmas Draw are on sale now: £2.50 per book of five tickets.
Prizes include: £100 cash, a £50-meat voucher, a Christmas hamper and a Christmas cake!
The winning tickets will be drawn on 19 December at Head Office.
To get your tickets, contact Mossie Lyons at Head Office.