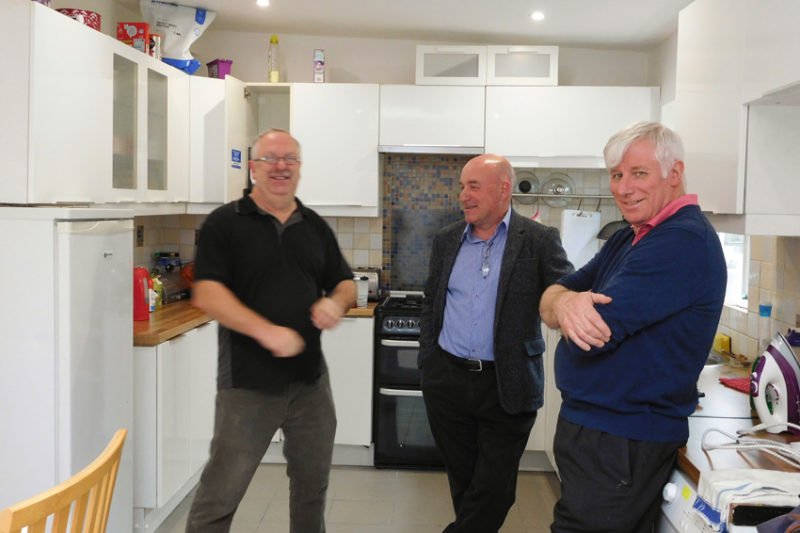 Shawn McCarthy, Paul Turner and Mossie Lyons in the new kitchen.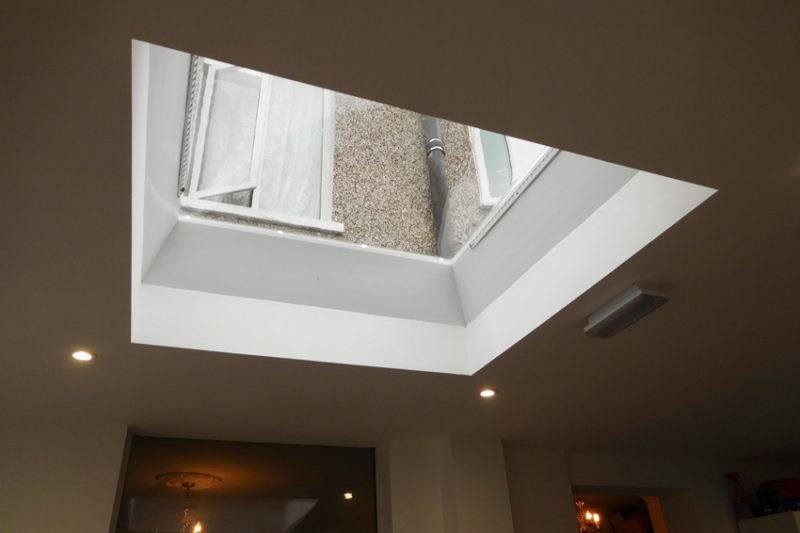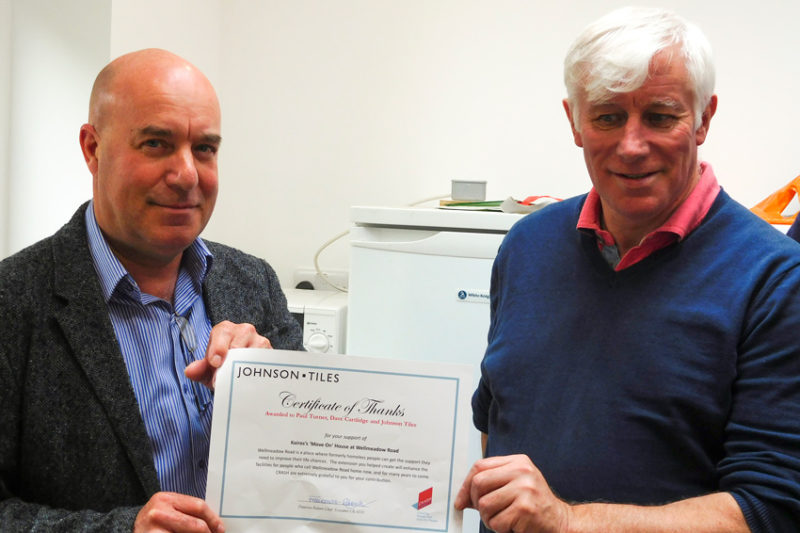 Thank you to Paul Turner and Johnson Tiles from Mossie and Kairos/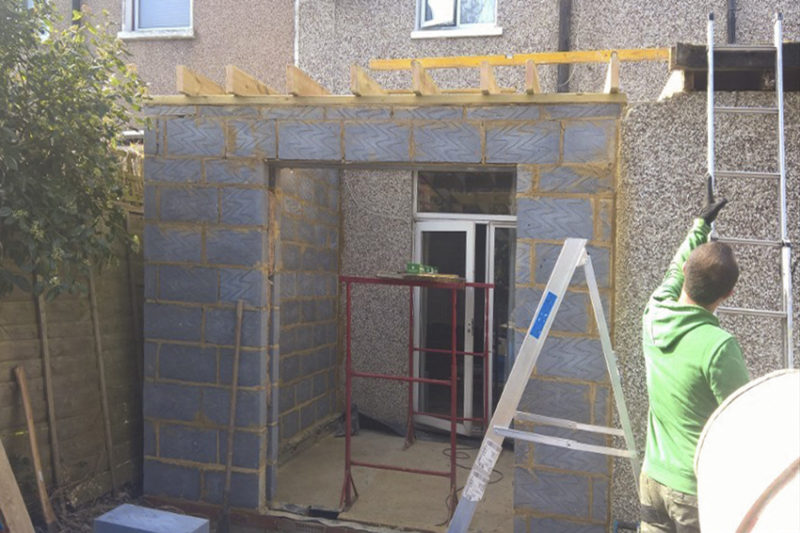 The extension begins to take shape.
Our gratitude and thanks to CRASH, the building industry's charity, which has helped us upgrade another one of our supported move-on houses, this time extending and renewing the kitchen at Wellmeadow Road, Lewisham. In addition to a cash grant, CRASH patrons and associates donated professional skills, materials and manpower. Donors included 8build, BAXI, John Sisk & Sons, Green Tea Architects, Buildbase, British Gypsum, Bauder, Dulux Trade and Johnson Tiles.
"Extending the kitchen to the full width of the house has given residents so much more space and light, with a utility area, skylight and glass doors into the garden. It's a lovely place now for people to come together to cook and share recovery. Thank you, CRASH!" said Kairos director Mossie Lyons.

• For more info: The house that CRASH patrons built