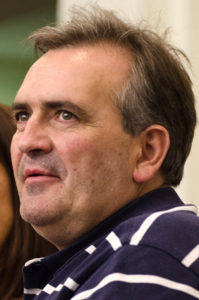 Dear Kairos friend and sometime resident Dave Nimmo died on Friday 8 July at King's College Hospital.
His funeral service will be held on Thursday, 28 July at 12.45pm at the Sacred Heart Catholic Church, 2 Knatchbull Road, Camberwell, London SE5 9QS. All friends are welcome.
Instead of flowers, Dave's mother has requested that donations on the day be made to Kairos Community Trust in thanks for the help Dave and others receive.
Transport: buses 36, 436, 185, 12 and 171 all stop a short walk from the church; the closest tube station is Oval.