There are only 12 days to go until Elaine Anderson-Wright lines up at the start of the Brighton Marathon on Sunday 17 April, ready to run the 26 miles and 385 yards to raise money for Kairos.
Elaine, who has run marathons in London, Paris and Jersey, has been in training since December. However, running over the past couple of weeks has not been smooth. "I took a tumble on one of my early morning runs and hurt my knee and hands and then I got the flu, so I wasn't able to train as much.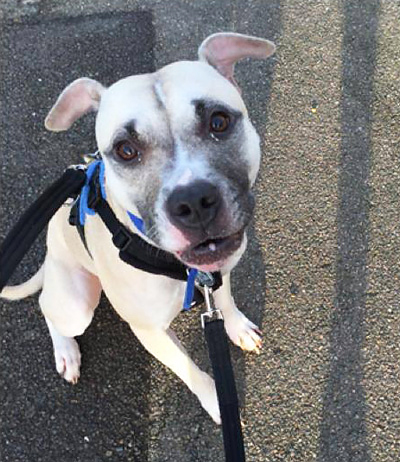 "I'm fully fit again now though, so I'm back out there. Everything seems to be going OK. Now is the time to taper off, so I'm running shorter distances, mainly five-mile pace and hill runs." And this last bit is good news for Elaine's running partner, Cassie, who thinks that's the perfect distance.