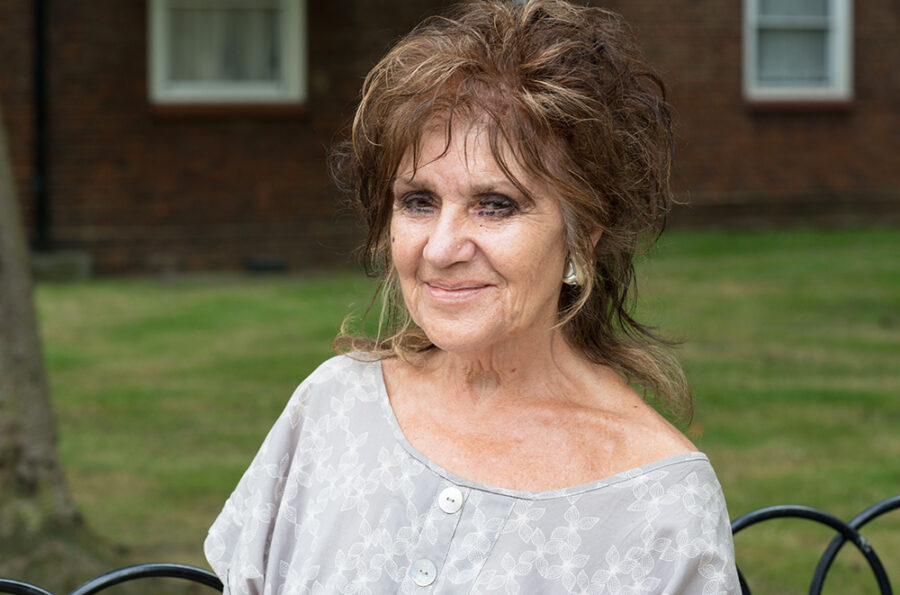 Farewell, Kairos: Miriam Hicks, therapist at Bethwin Road …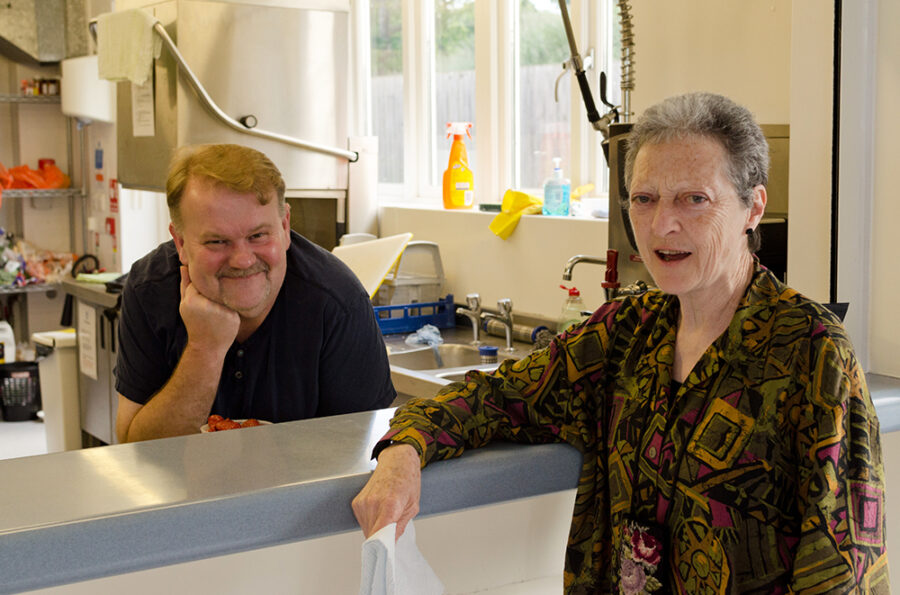 … Lucia McGuckin, art therapist, pictured here with the late Robert Clements.
They come. They go. They leave an indelible mark, writes Kairos director Mossie Lyons. After 17 years of service as therapist/counsellor at our Bethwin Road residential rehab, we say goodby to Miriam Hicks. Many will remember Miriam with deep affection;  many talk of the profound effect and ongoing influence which her care, wisdom and love had on their lives reclaimed and lived to the full in recovery. Good luck, Miriam, in your retirement.
Likewise with Lucia McGuckin, who leaves after 20 years of unstinting service. Yes, she's the one who brought art therapy to Kairos – at Bethwin Road, Linden Grove and the Garden Day Programme. Many lives have been touched by the non-verbal power of the images made in her sessions of drawing, painting and collage. Good luck too, Lucia, with your new work and ministry with your congregation of the Holy Family Sisters of Bordeaux.
Farewell, then, to two most wonderful colleagues – and great friends.
• How many therapists inspire poetry? This poem was written for the The Gift of Time, a collection marking Kairos's 25th anniversary in 2016.