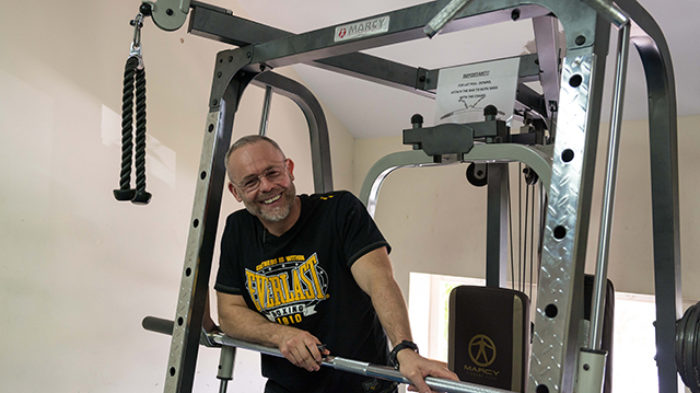 Regaining physical health is part of the journey to recovery for many people who come to Kairos. The gym room at our community detox hostel at Linden Grove is popular with residents doing gentle cardio-vascular exercise as well as those returning to more vigorous training.
Recently, Kairos has replaced much of the equipment. New items include a multigym incorporating a Smith machine and 125kg of olympic weights, a deep-chin station, a 30kg leather punchbag, rowing and cycling machines.
After an induction, residents can use the facility up to four times a week. For further information, contact the office at Linden Grove.