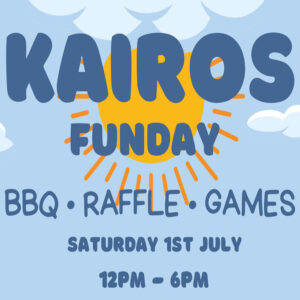 Well done to the organising committee of the Kairos Unity Day, held on Saturday 1 July.  The event was a huge success, raising over £2,000 for the Lourdes trip this coming September.
More than 100 people from across the Kairos community and their families enjoyed outdoor games ranging from wet sponge throwing to sack races, as well as a tasty barbeque and cream teas with Sandra's famous scones.  The afternoon was rounded off with a raffle.
The organising committee celebrated the team's success in creating "a day dedicated to making connections and a powerful reminder of the unity within our community."
Director Mossie Lyons said: "What a great day and reason to enjoy the company of old and new friends, before our twelfth year of going to Lourdes."
Our thanks also to the Holy Ghost Fathers for letting the team use the gardens of Spiritan House in Bickley.