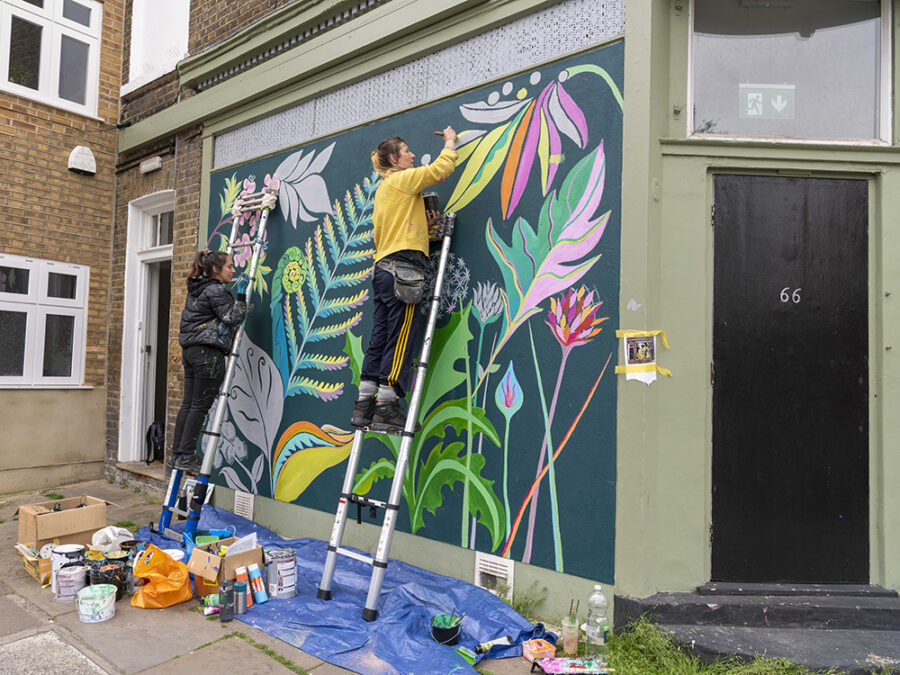 Boudicca and Barnie at work…
… and with GDP manager, Tim Penrice, and assistant manager, Gillie Sliz.
Clients and staff at the Garden Day Programme, along with the upstairs residents of 66 Nunhead Lane, are delighted by the blossoming a magnificent mural on the side of their building the corner of Nunhead Grove.
Designed and painted by mural artists Boudicca and Barnie, their design was inspired by themes of growth and renewal, reflecting the work of the GDP and its own beautiful garden.
• See more of their work on Instagram: @boudiccapaloma and @barnieart.