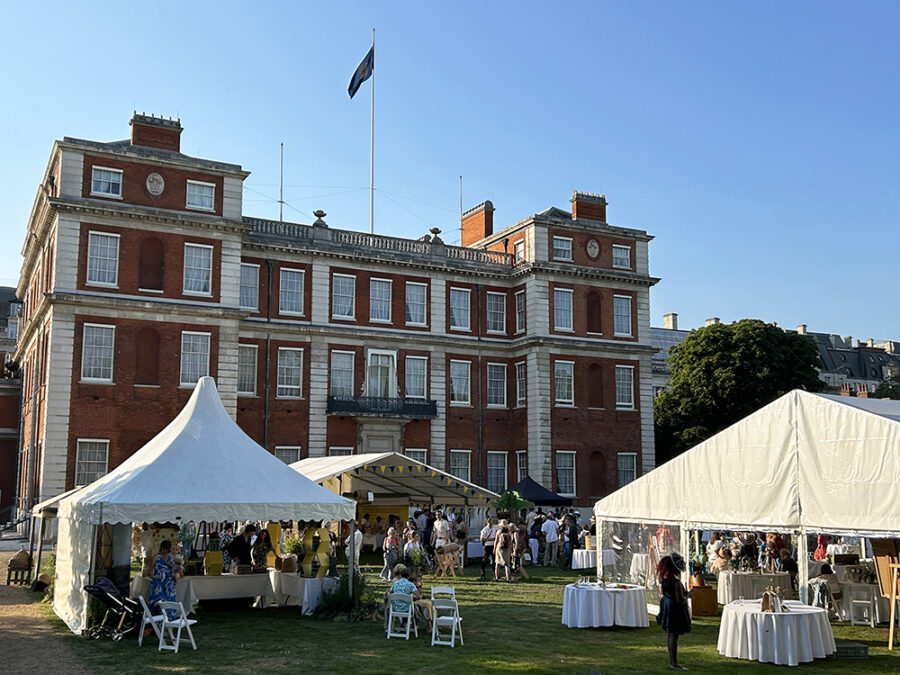 Garden party time: Marlborough House, flying the flag for the Commonwealth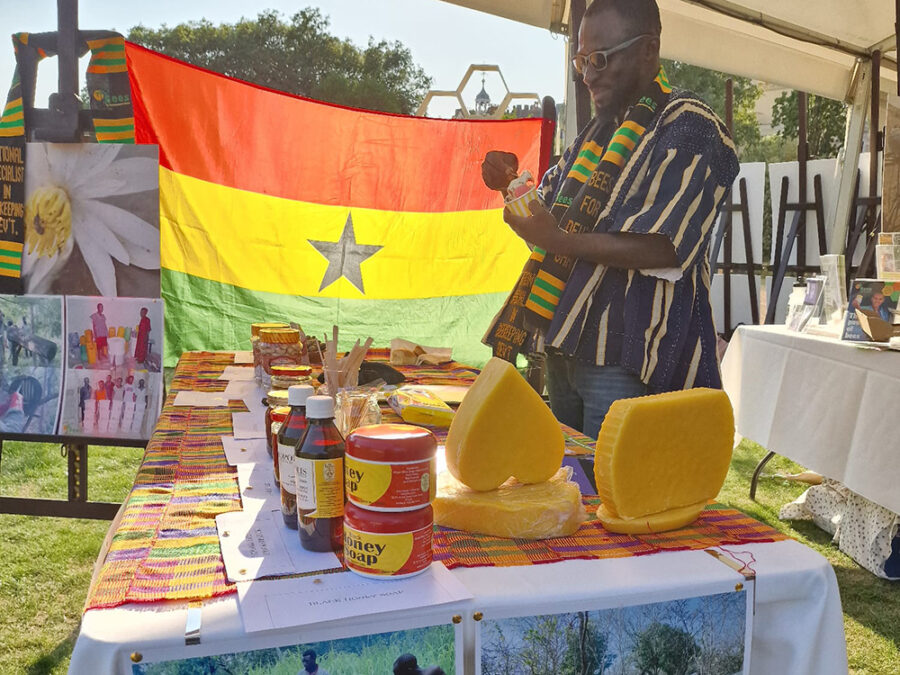 Beekeepers from projects around the world presented their products…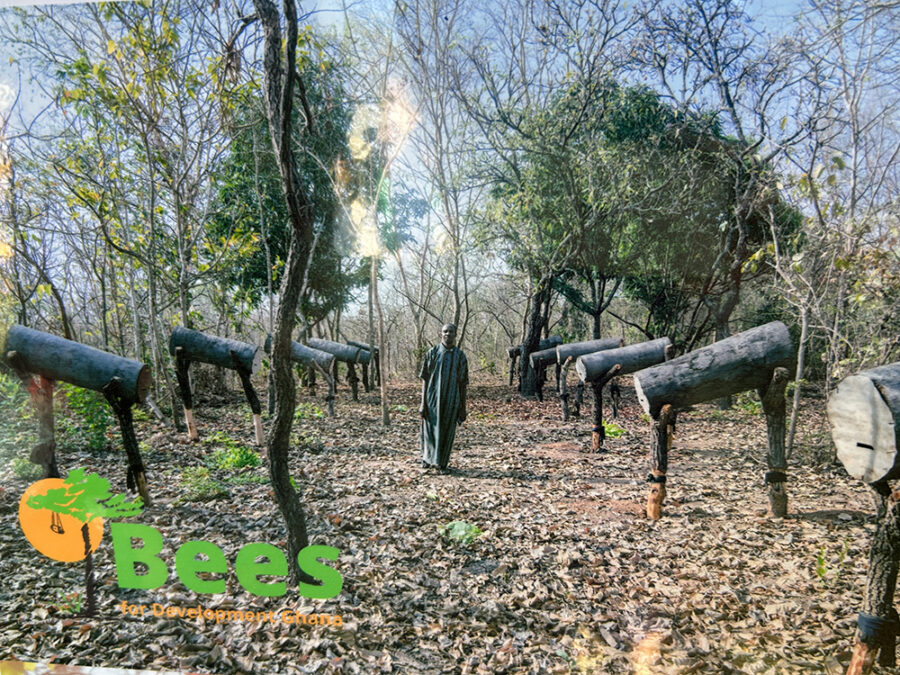 … and explained widely different bee cultivation techniques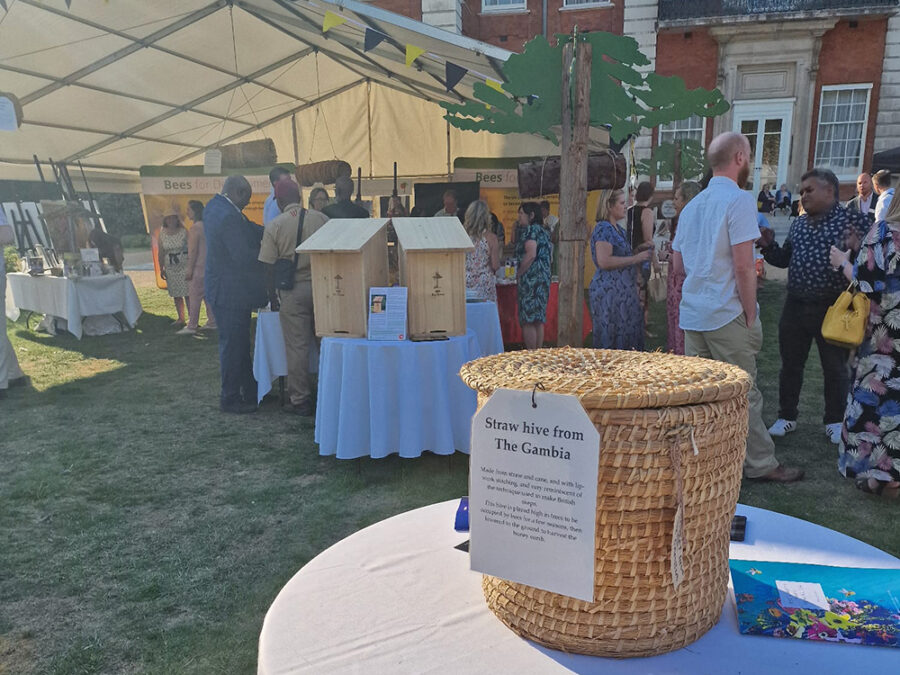 Hives came in all shapes and sizes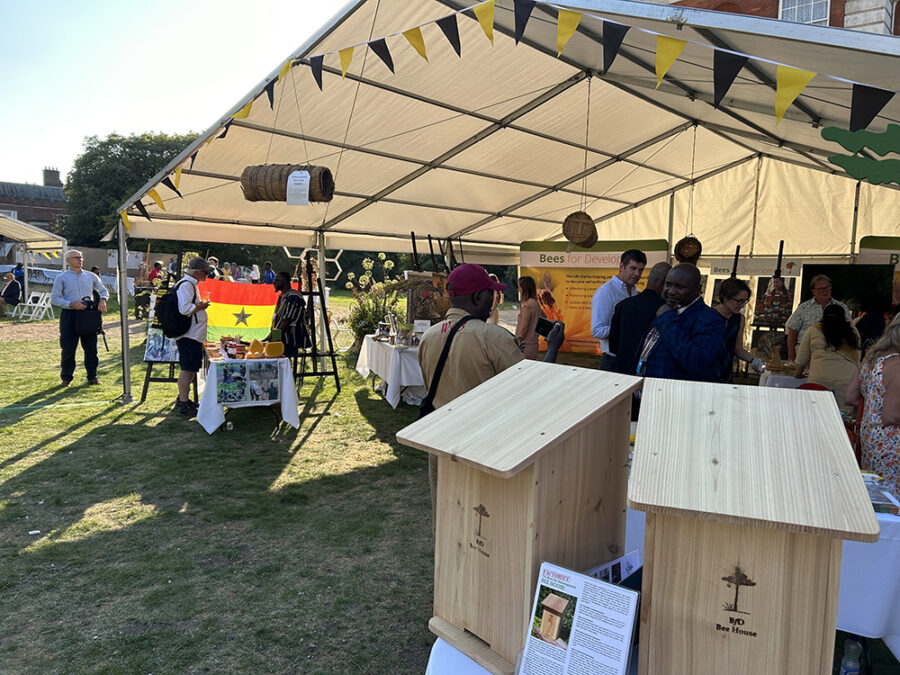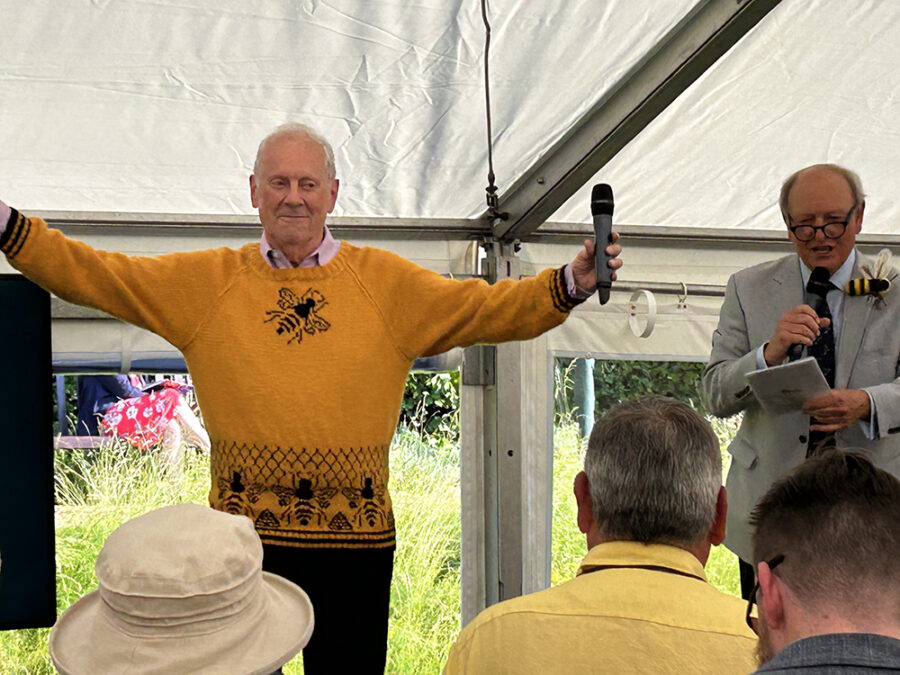 Gyles Brandreth and Charlie Ross raised much laughter and many £s.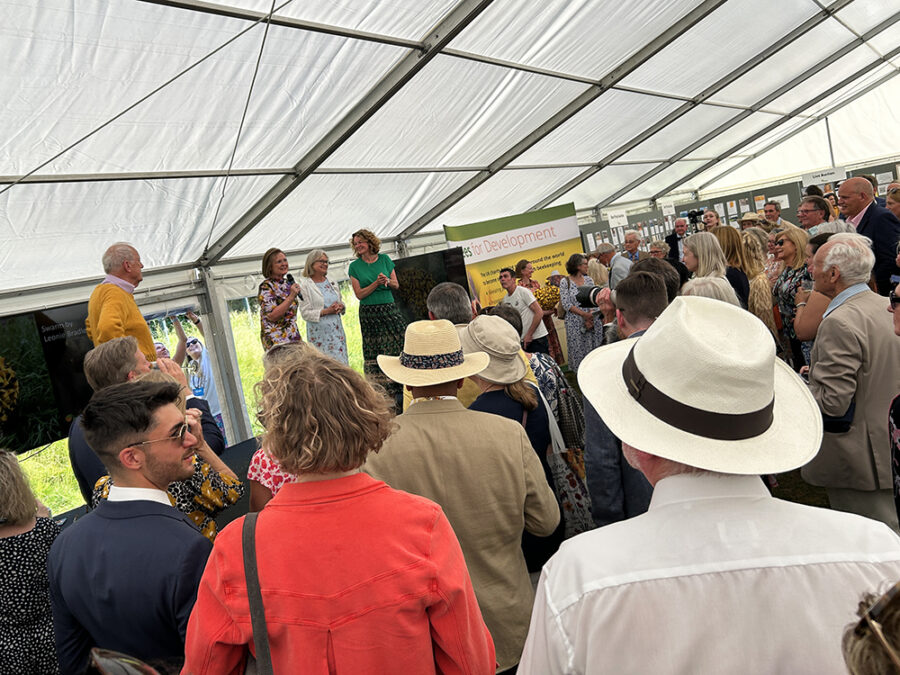 On stage, L-R: BfD Patron Martha Kearney, Founder Nicola Bradbear, and Patron Kate Humble.
Kairos beekeeper Grace Madden was among the guests at the annual Bee Garden Party held by the charity Bees for Development and this year marking 30 years of working "to harness the power of bees, to reduce poverty and to increase biodiversity".  The party was held on a beautifully sunny afternoon in the grounds of Marlborough House on Pall Mall,  headquarters of the Commonwealth Secretariat, with the central marquee surrounded by tented displays by beekeepers from around the world whose work is suppported by Bees for Development.
This was not only a chance to support Bees for Development and to exchange notes with other beekeepers, it was a opportunity to meet to meet the BfD's Patron, bee enthusiast and broadcaster Martha Kearney – who in 2010 had awarded Kairos honey best London honey in a blind tasting for the Evening Standard newspaper. Unfortunately, such was the hilarity of the live auction of apian artworks conducted by the irrepressible duo Charlie Ross and Gyles Brandreth, that  BfD's President, HM Queen Camilla, slipped in to view the stalls unnoticed.