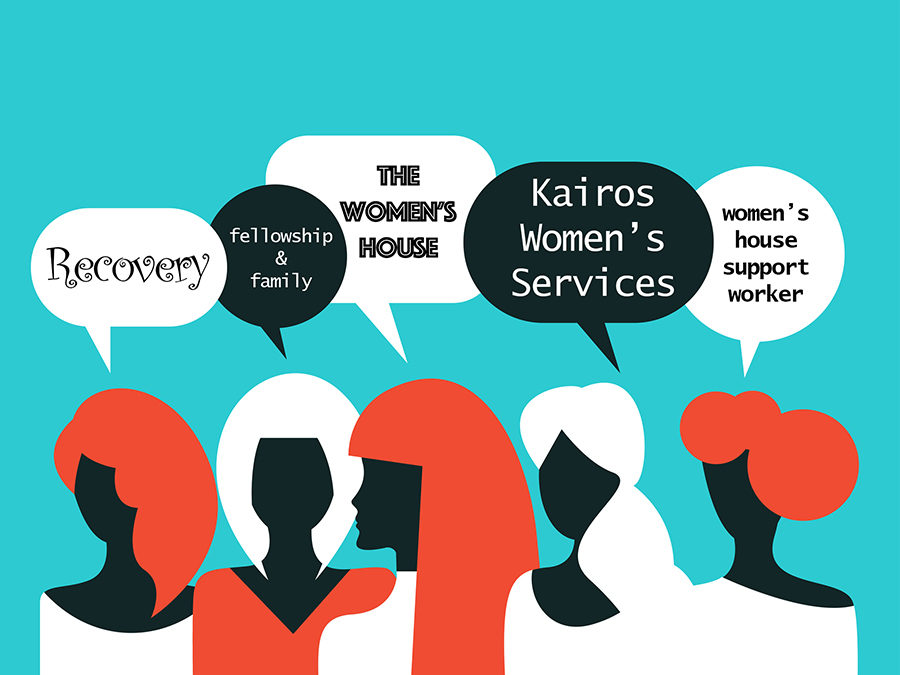 Celebrating Kairos Women's Services
When more than 20 Kairos women met last month for the annual women's services review lunch in the garden at head office, it was the ninth such event and the biggest turn out so far. We've certainly come a long way since 28 October 2009, when our first all-women supported move-on house opened in Peckham.
Why are women's services important?
"Women are generally in the minority in recovery from addictions," says Gillian Lyons, Kairos women's services lead and deputy supported housing manager. "The Kairos women's house is a safe place for women who have suffered domestic violence, exploitation and abuse. Supported living with their peers plays an important role for many women in overcoming isolation and social anxiety, often simply by becoming comfortable with their fellow women."Kairos women's services support residents around family and children's issues in their engagement with community-based services. We work with each woman according to need, and help advocate for residents, if asked.
"The women's house provides opportunities to improve physical health, emotional wellbeing and self-confidence. It gives residents a real sense of belonging and is place where they can recover and grow.
"Women are represented throughout Kairos and our numbers are growing. Three out of nine support workers in the move-on team are women and a total of 15% of Kairos residents are currently women."
Can Move-on applicants request the women's house?
At assessment for Kairos Move-on supported housing, women are asked if they would like a place in the women's house; or, if there is no place available, to go on the waiting list.
The 2019 Women's Services Review Lunch
Over the beautiful Moroccan style lunch prepared by Hafida ("Agadir came to Streatham"), women from all corners of Kairos took the opportunity to connect, identify, strengthen and build friendships.
As a group, there was genuine appreciation for Kairos services and how they have helped to change lives. Additionally, there was real motivation to move the group forward. The outcomes of the discussion about shaping of our women's services were:
• Women's day out to Broadstairs this month.
• Women's afternoon tea on Thursday 26 September 2019 (2-4.30pm), when we will touch on issues of need.
• A social secretary will help organise peer-led events and Kairos events.
• Peer-led events, such as picnics, running, fitness 'boot-camps'.
• Peer-led volunteers for helping new Kairos women feel at home.