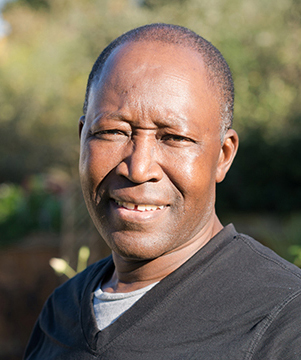 Locksley Walters, Kairos driver and beekeeper, was one of the six men and women from Kairos who went to Medjugorje in Bosnia and Herzegovina this year to visit the shrine of Our Lady of Medjugorje. Their trip was a further generous gift from a benefactor who shares his love of Medjugorje with so many of us and who has in recent years enabled more than one hundred Kairos residents and workers to make the pilgrimage.
"Ever since I started at Kairos, I've heard about Medjugorje. So when Mossie asked me, I thought 'Why not?' because I think it's important to keep doing new things," writes Locksley.

"There were of us from Kairos and 30 more from Derry. We all went on the same flight and stayed in the same hotel. It was a good group and the food was brilliant.
"I don't know what I expected really but, when we got there, it was a bit of a culture shock at first. Medjugorje itself is small and friendly but the country is very poor and there's still a lot of damage from the war. And then there was mass every day – that was different to my church at home.
"In the week we were there, we also saw lots of the surrounding countryside, which is beautiful. We did the two-hour climb up the mountain to the shrine at the place where the children saw the Virgin Mary in 1981 and, on another day, we took the bus to Mostar, where I stood on the famous bridge.
"I'm so glad I went, thank you – the experience will stay with me for a long time."