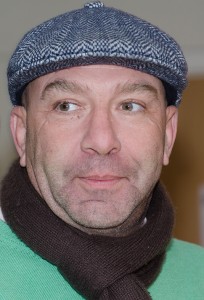 "Our aim for 2014 is to continue to offer positive alternatives to substance misuse and anti-social behaviour through the move-on service," says Nick Messikh, manager of the Move-on team. "We will continue to create safe and inclusive communities by building a culture of respect and providing quality access to our move-on accommodation for our clients."
Nick and his team currently support more than 160 residents in the 28 Kairos sober-living move-on houses. "Our move-on vision for 2014 is to keep supporting our service users in their recovery, education, personal and social achievement. By working together and with other agencies, we aim to help widen horizons and provide access to new opportunities.
"The role of supported housing in Kairos Community Trust is to assist and develop reintegration and resettlement back into the community, empowering and enabling our clients to reach their full potential with a realistic goal of achieving independent living, thus becoming responsible productive members of society, free from addiction."
Nick has come to Kairos from RAPt (the Rehabilitation for Addicted Prisoners Trust), where he was service manager at HMP The Mount for four years. During that time his aims were, he says, "to create a holistic, structured, therapeutic community. I had a vision of a well-run, contained programme, and an environment where prisoners felt safe enough to make the difficult transition from active addiction to recovery.
"I feel I bring the same passion, commitment and vision into Kairos, in that I wish to maintain, create and develop well-run, safe supported accommodation so that our clients can maintain their recovery while developing life skills. For me, this is an exciting challenge and I feel I can continue to maintain the ethos and integrity of Kairos as an organization within the move-on service.
"We are looking to reignite the Second Chance group, offering ex-offenders within our service a structured programme to help them manage both a drug-free and crime-free lifestyle by enabling them to move from 'pro-criminal' attitudes into a 'pro-social' way of being. This would comprise weekly workshops, therapeutic groups and setting smart care-plan objectives and would be peer-led.
"We are also currently reviewing our services for women and the possibility of re-starting the Women's Group."