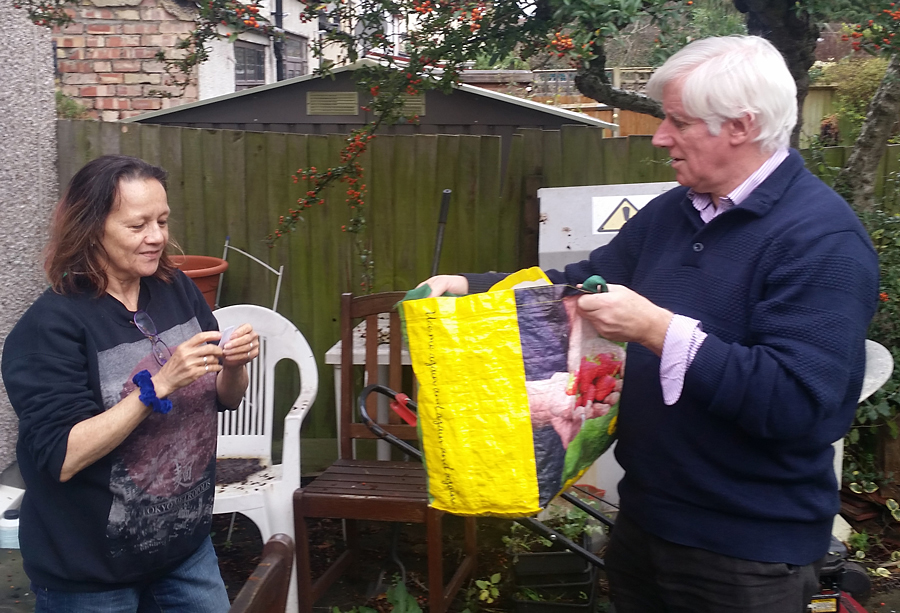 Director Mossie Lyons held the ticket bag while Julie Kingsun Dale (above) and Nick Koldhar picked out the winning raffle tickets today.
Lorraine Beckford won first prize (£100); Mohamed Rajpoot won the £50 meat voucher; Martin Flaherty and Denis Walsh each won a Christmas cake.
Thank you to everyone who promoted and supported the annual raffle, which was held in aid of next year's trip to Lourdes.