Thursday's celebrations for the reopening of 66 Nunhead Lane after its makeover started at our Linden Grove hostel, where we welcomed the CEOs of Crash Charity and Homeless Link, their colleagues and patrons, and care professionals. After a buffet lunch and keynote speech, everyone walked down to No.66, home to the Garden Day Programme and to six Move-on residents, to declare it officially open. Together, Linden Grove and Nunhead Lane form a powerful south London recovery hub, delivering Kairos services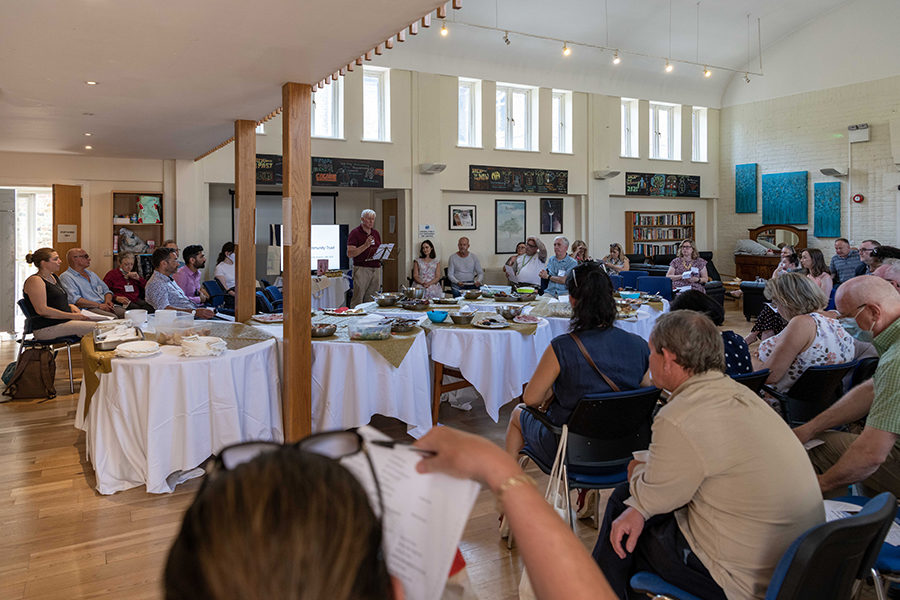 'Welcome to Kairos at Linden Grove…'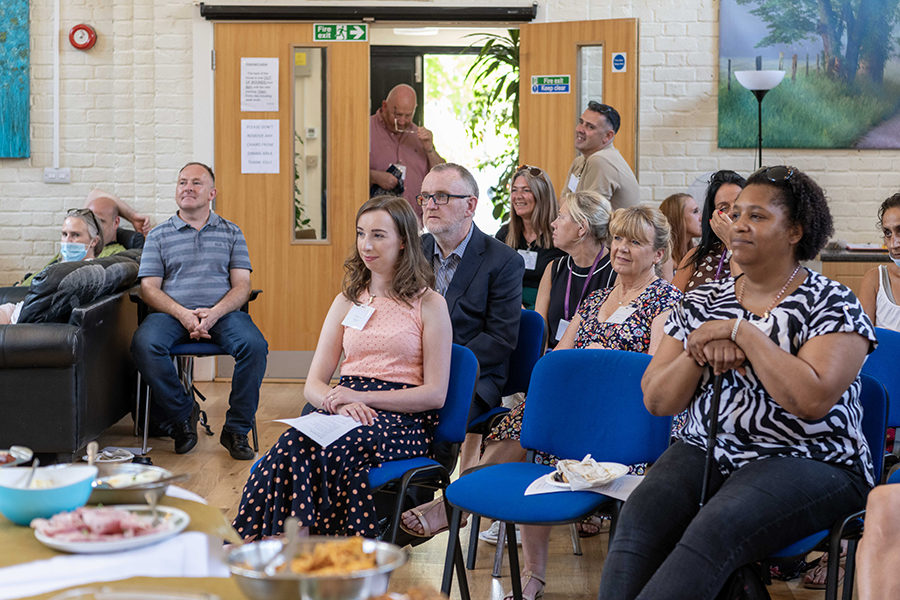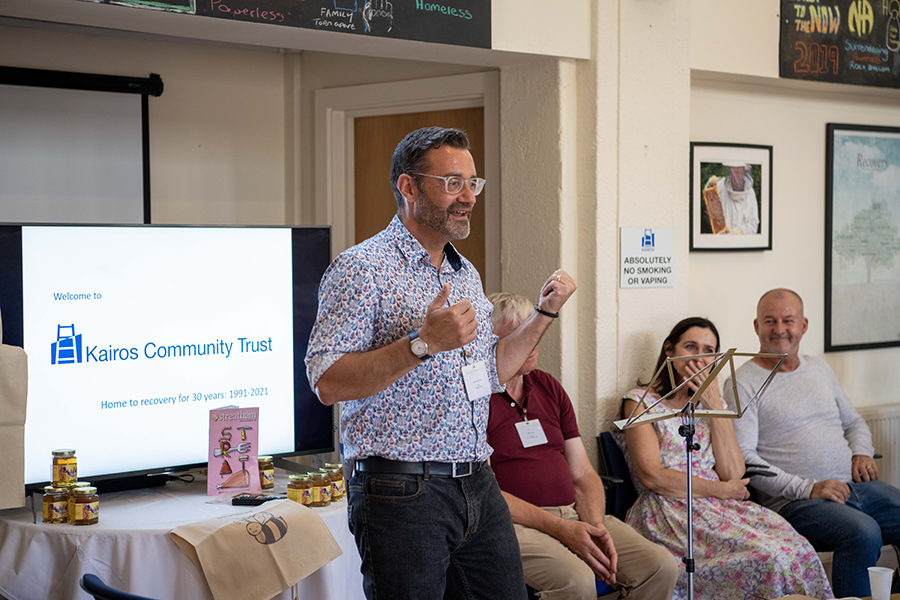 Rick Henderson, CEO of Homeless Link, finds a silver lining in the covid clouds.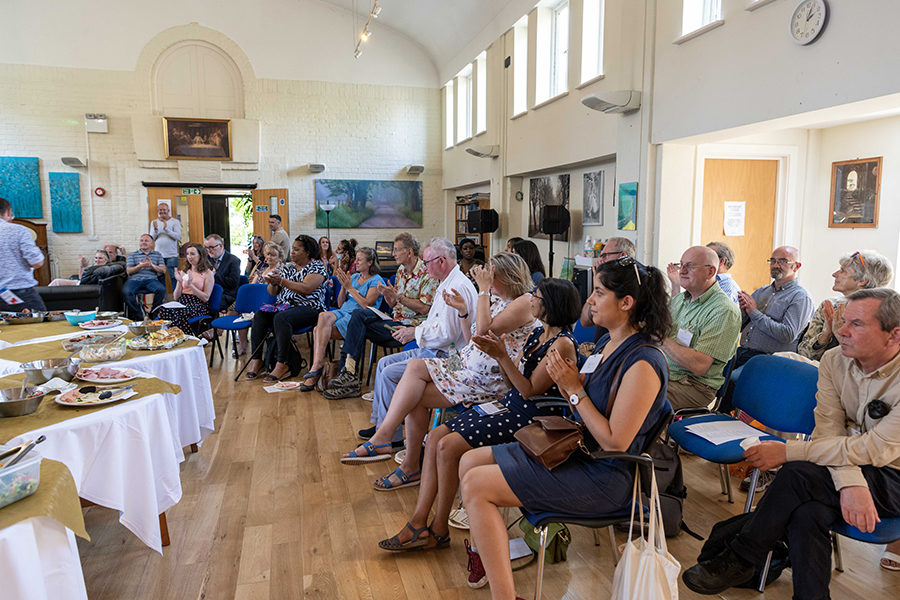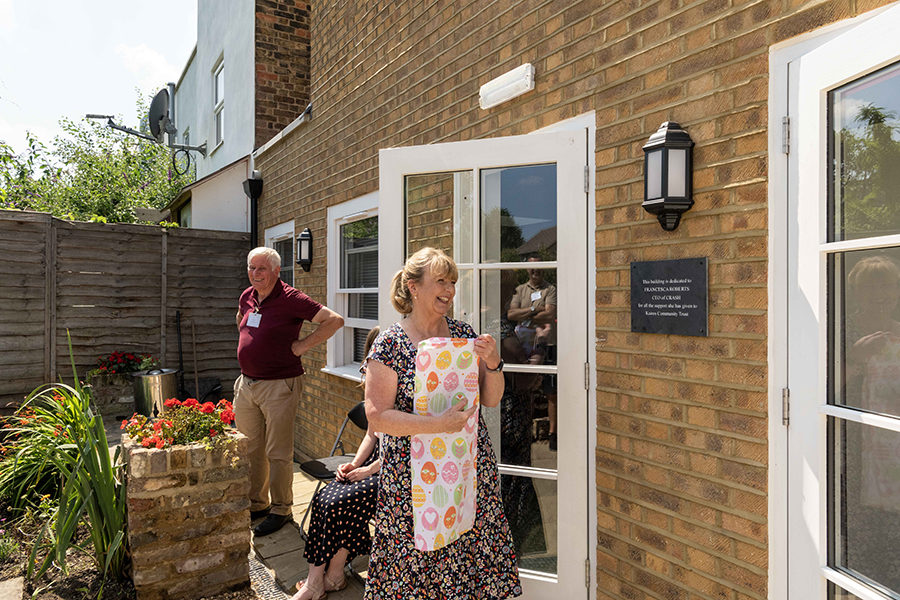 Francesca Roberts, CEO of Crash Charity, unveils the dedication stone at No 66 – and gets a surprise.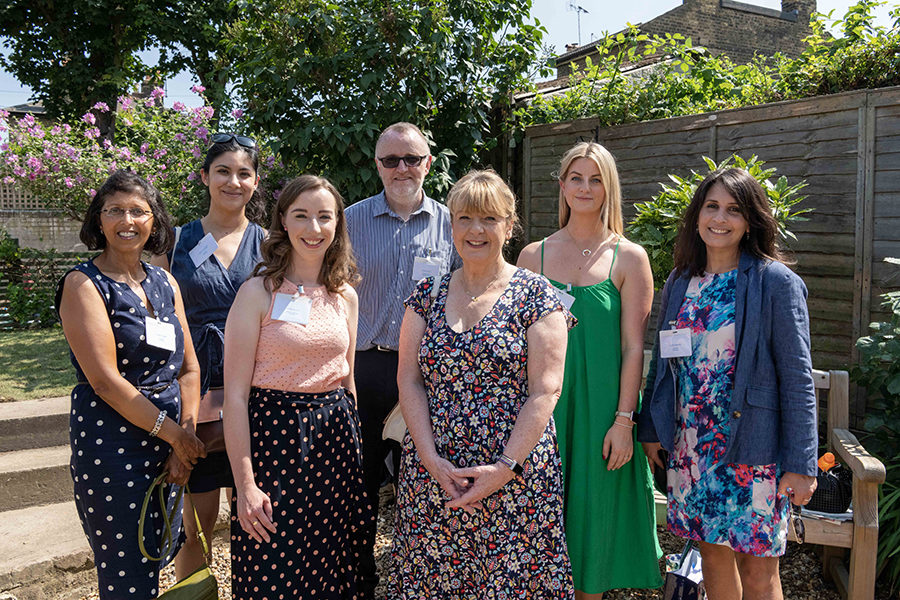 Francesca Roberts with her team and Crash Charity patrons.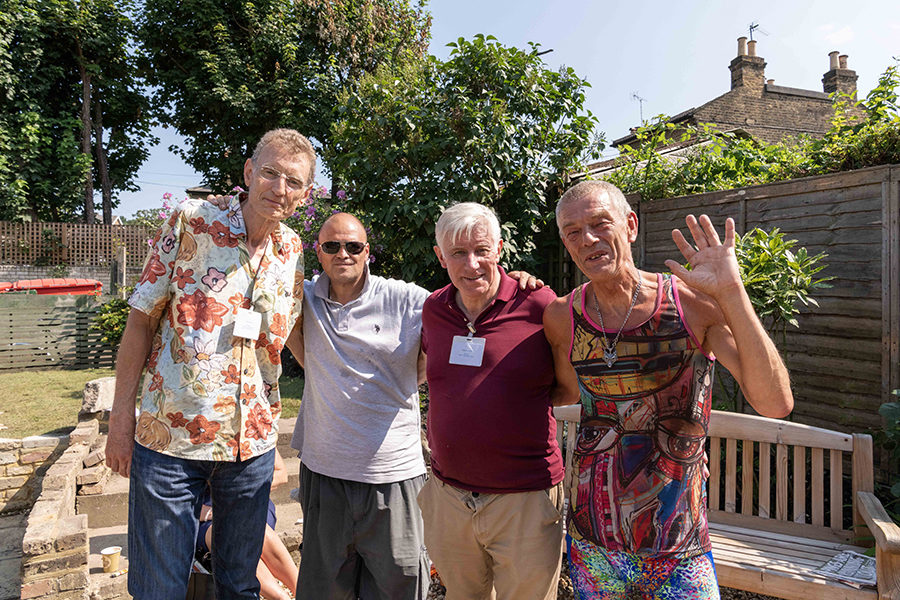 The garden committee: Tim, Dave, Mossie and Michael.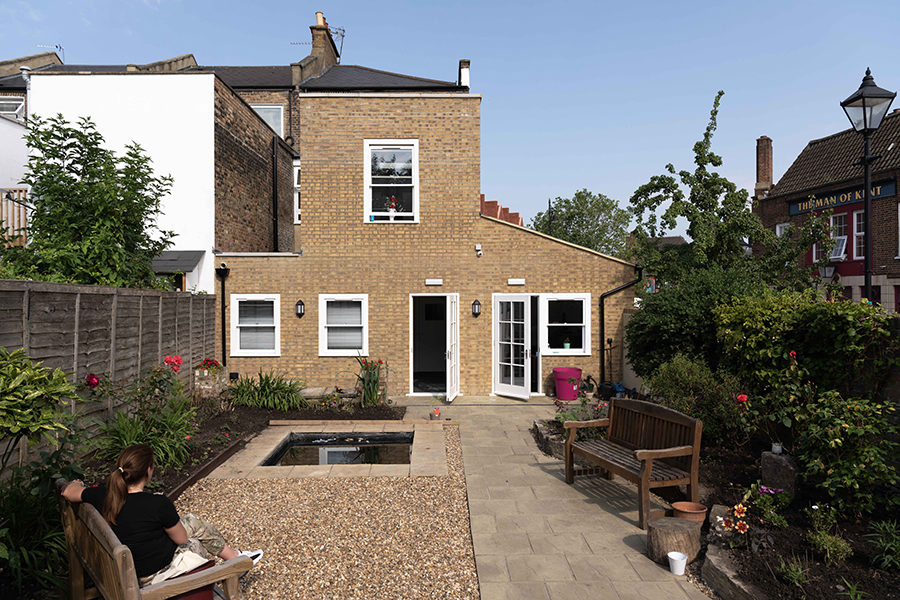 The quiet at the end of the day.
The sun was shining (a lot) and there was an excited buzz in the dining room at Linden Grove last Thursday for our first real gathering of Kairos family and friends since the beginning of the pandemic. Mossie Lyons, Kairos director, welcomed everyone and spoke about the "re-emergence of a very important word over the past 16 months, a word that has sometimes been misused, underused and sometimes taken for granted. Together. The pandemic has brought us to the realisation of the true and inescapable value of working together because we work best together – within the organisation and with external organisations in the field. I'm proud we have stood shoulder to shoulder to continue serving and caring."
Mossie then introduced Rick Henderson, CEO of Homeless Link and his team. Homeless Link is the campaigning umbrella organisation for bodies working with homelessness, which recently was given responsibility by government for distributing emergency relief funds during the pandemic, including to Kairos. And he welcomed the team from Crash Charity – special guests at Linden Grove, a building they generously renovated in 2006. Thanks to Crash and its CEO Francesca Roberts, "it's more than a hostel – it's a home."
Rick Henderson brought a message of possibility and optimism in his keynote speech. "I think it's fabulous that even during this very, very strange 18 months that things are still growing, blossoming and that there is still hope… so the fact I'm here to celebrate the opening of the new building really is wonderful and fills me with joy."
Another reason to be cheerful has been the success of the Everybody In campaign that began about 18 months ago –"In the end, we saw something like 35,000 [homeless] individuals being given somewhere to stay in order to ride out the covid storm… It didn't end homelessness but it did show that an end to homelessness was possible, we just needed to decide to do it… It worked, we have the lowest rate of covid infections amongst homeless people anywhere in the world.
"As with all these things politicians get bored very easily and our fear at Homeless Link is that they will start to withdraw from this fabulous programme and leave people high and dry again, and we are absolutely not going to allow them to do that. We are absolutely going to stand together to ensure that the government does not start to backtrack on what has been a once-in-a-generation opportunity to really, really make a difference in the homelessness space."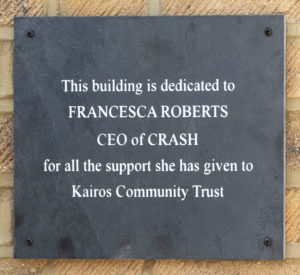 As we regrouped in the newly laid out garden at 66, there was no mistaking it was one of the hottest days of the year as our youngest guest cooled off in the pond (just as well the fish are not back yet). The extended and refurbished building – made possible by Crash Charity and patrons – now houses six residents with complex needs upstairs with splendid new bathrooms and kitchen. Downstairs, the Garden Day Programme is also equipped with new bathrooms, kitchen and residents lounge, plus the refurbished group room and office. It is a magnificent project that will sustain men and women in recovery for many years to come.
In a brief ceremony before tea and scones, Francesca Roberts, CEO of Crash Charity, unveiled the commemorative plaque – only to find that the building was dedicated to her as CEO of Crash in thanks for all the support she has given Kairos and our residents over many years.