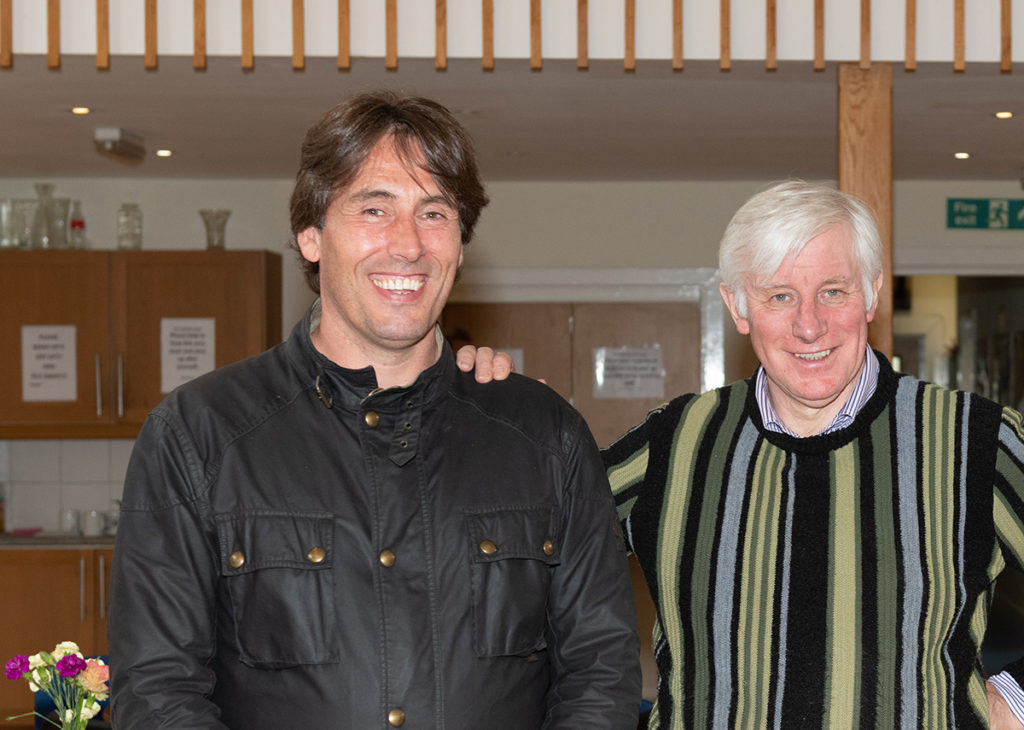 When Tarquin White completed the London Marathon for Kairos on 28 April, he\'d run 26.2 miles in 4 hours 8 minutes and 10 seconds – and raised an amazing £2,346 for Kairos. Yesterday, he dropped in to Linden Grove to tell us about his experience.
"This is something I'd always wanted to do. I applied last year but missed out in the ballot, so I was really happy when Mossie offered me the Kairos place. There are windows of opportunity and this was one.
"I've had great support from everyone. On the day, my family – including my cousin who ran it last year – were all there with a banner cheering and shouting at 13-mile marker on the Highway. The atmosphere helped keep us going. There were bands and DJs all along the route. But, really, I hadn't realised how long the Embankment is – there's still four miles to go. The crowds were great though, calling out my name because it was on my shirt, clapping and waving."
His training paid off. "After the race I didn't have a single blister! But I had been training seriously. Once I knew I was running, I threw myself into it, doing it by the book. It really took up six months of my life. It was great but I don't think I'll need to do it again.
"Running the Marathon has given me a bit more confidence in my own ability. No one can take it away. They say only 1% of people ever run a marathon in their lifetime – and I'm in that 1% now."
Five years ago, Tarquin called Linden Grove home before moving into a Kairos house in Catford. "I lived there for four and a half years. I've used that time to get a trade behind me. I went back to college and did plumbing for a year, then for the past two years, I've been working with gas. In fact, I got my gas card in January and now I'm shadowing someone three days a week – there's so much to learn. Plus, I'm waiting to hear about a flat – it's been a great year!"
Congratulations and thank you, Tarquin, from everyone at Kairos Community Trust!