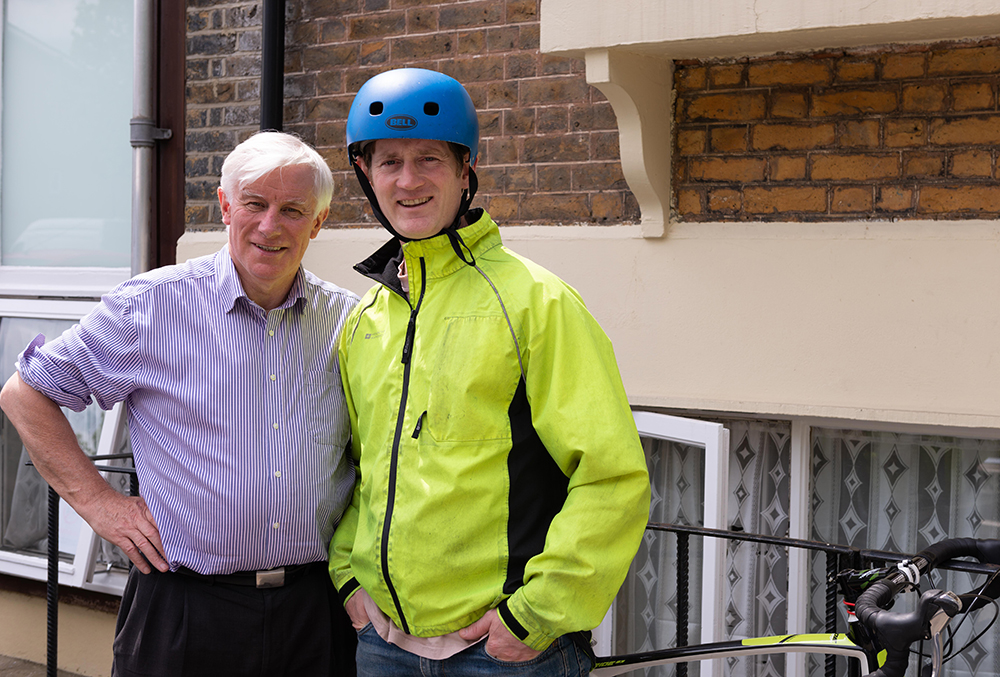 This coming Tuesday morning (28 May), Brendan McGill is sailing for Dublin with his Surly touring bike, paniers fully loaded, to start his round-Ireland ride. He plans to visit the extremities of the island: Mizen Head in the south, the Dingle Peninsula in the west, Malin Head in the north, and Burr Point on the Ards Peninsula in the east. In total, it will be a ride of more than 2,000 miles.
Another goal Brendan has set himself for his Irish Odyssey is to raise money for Kairos, so it's not only "Safe journey!", it's also "Thank you, from us all". 
Brendan thinks his ride will take about 35 days, during which time he'll be camping out, staying in hostels and with family, of which there is a good sprinkling, since both his parents were born in Ireland. "It's a great chance to visit on my own terms, and I can visit family graves, too," says Brendan. "The trip has a lot to do with honouring my Irish heritage and I hope it will give me a feeling of real physical connection with the place."
Fitness has played a big part in Brendan's life in recovery. Last year, he completed the Iron Man competition in the Lake District and he's planning to compete in the Killarney Hardman triathalon in August.
Four years ago, he was living in Linden Grove. "As well as everything else, I gave up smoking and was so pleased because I'd smoked almost half my adult life. Even so, I been running with my dad from an early age and then I took up cycling about 15 years ago. I love the freedom of cycling. I cycle most days – there's the incidental fitness element – and is one of the joys of my life; that and chess, which I started playing at Linden Grove.
"I went right through Kairos, Linden Grove, the Garden Day Programme, Aftercare and a Move-on house. I made good friends in Kairos and we're still in touch. It was a good time, a shared time full of optimism and positivity and I think that people really take that forward.\"
To support Brendan McGill and Kairos, visit Brendan\'s My Donate secure online giving page.