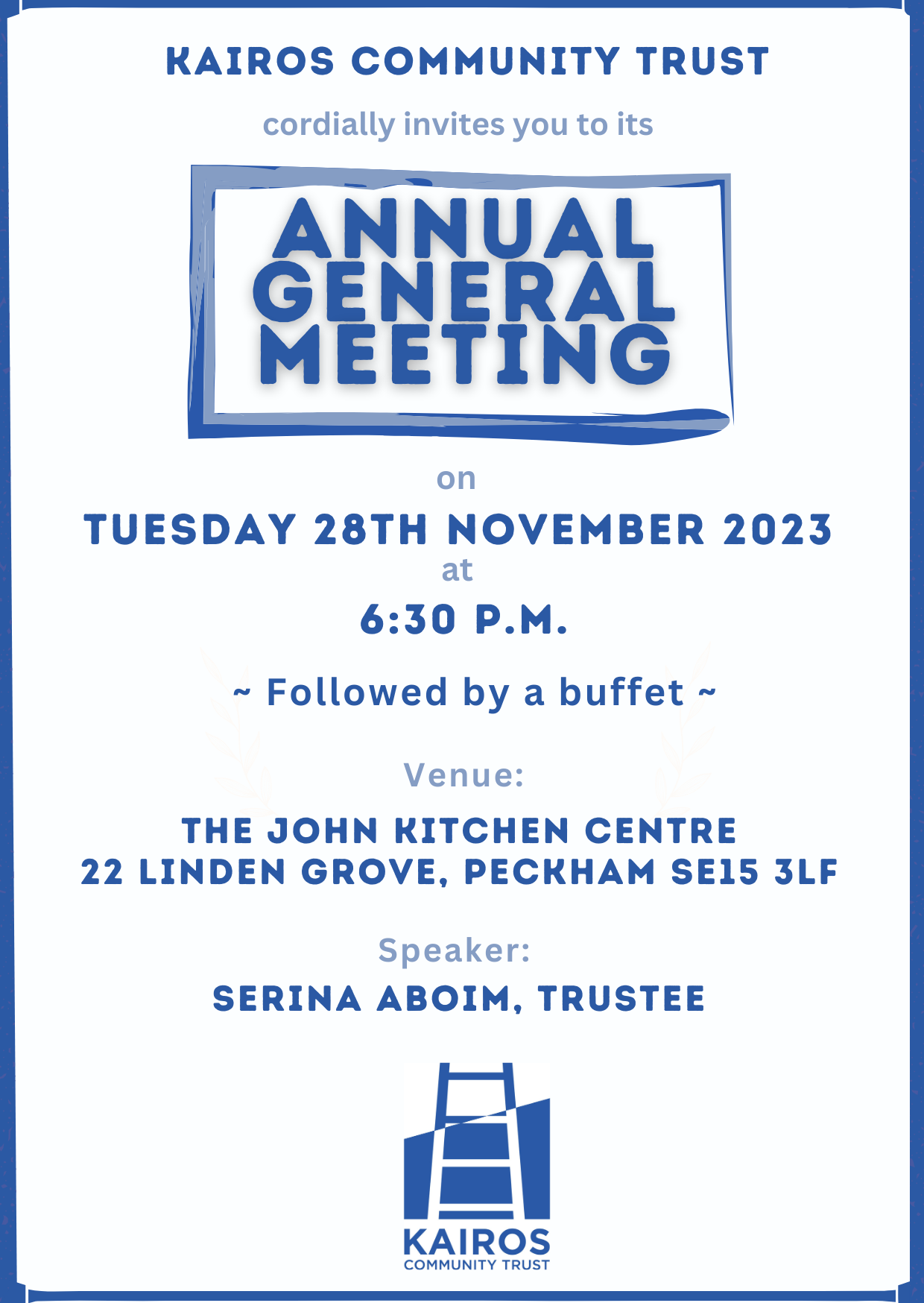 As the clock ticks down, the excitement builds…  Just a fortnight to go until the 2023 Kairos AGM!
Kairos Community Trust's 2023 Annual General Meeting (AGM) will take place at our Linden Grove abstinence support hostel on Tuesday, 28th November, from 6:30 p.m. 
Get ready for an evening celebrating the Kairos community, meaningful connection, and sharing a host of reflective insights.  Our guest speaker this year is trustee, Serina Aboim.