Ever wondered about the secret life inside a beehive, buzzing with up to 60,000 bees?  Why bees live for just six weeks in the summer, but six months in winter?  Or did you know: honey never spoils, so the honey found in Tutankhamun's tomb was still good to eat after 3,000 years…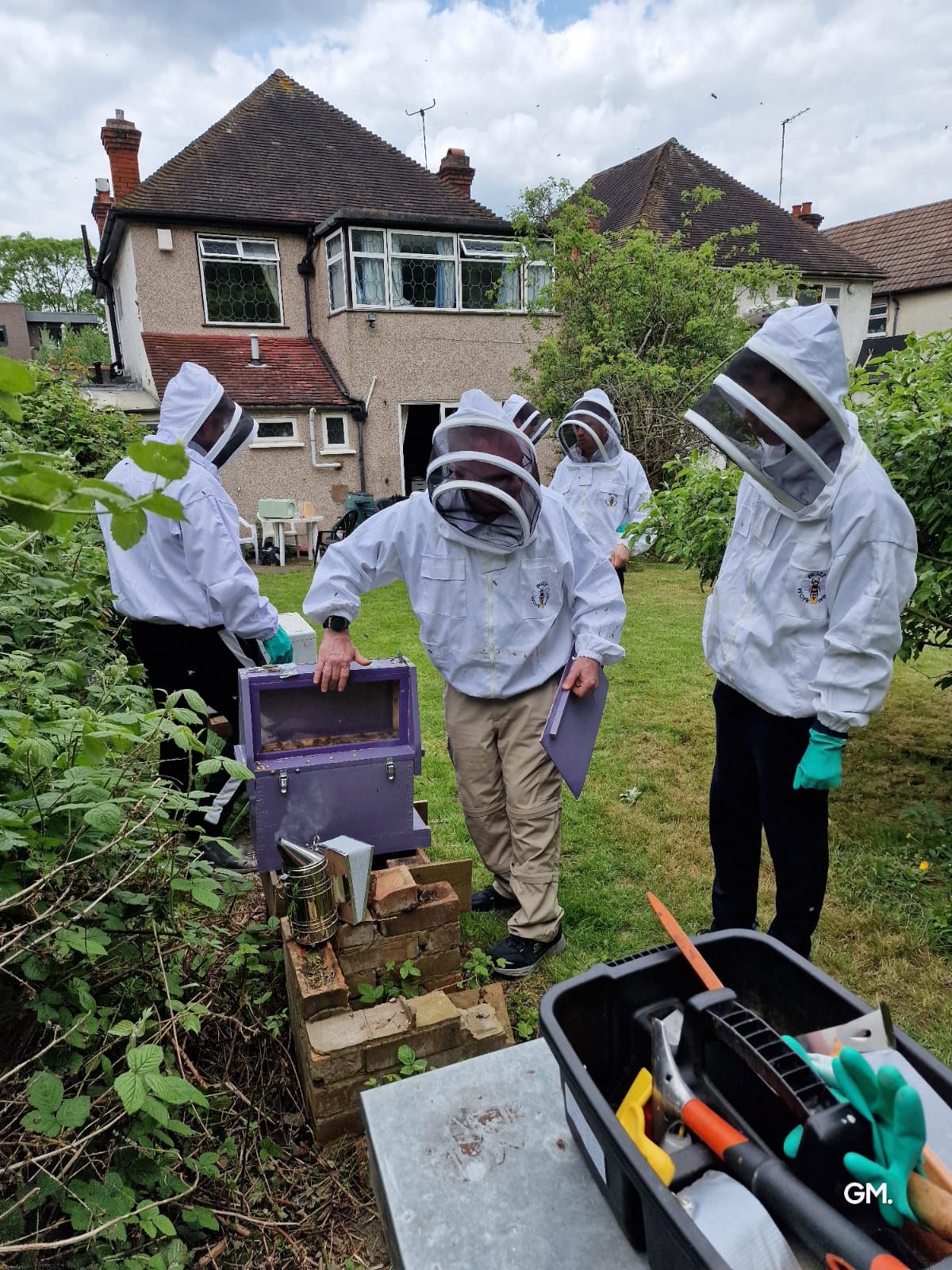 Bee School is back for Kairos residents!
Join Kairos bee guru Mick Coen for his Basic Introduction to Beekeeping workshops from Wednesday 29th November.
Workshops will consider all things bee-based, from the evolution of bees and queens to how to best look after them, before getting stuck in with the hands-on practical.  You don't need any knowledge or previous experience, just be interested. We'll explore and learn together!
Contact Grace Madden on bees@kairoscommunity.org.uk to sign up or find out more.  It's buzzing with activity at Bee HQ and the team are always excited to welcome new enthusiasts into the hive!
Where and when
Every Wednesday, from 29th November (approx. 8 workshops, plus lots of practical)
Workshops from 11 – 1
Taking place in Streatham area