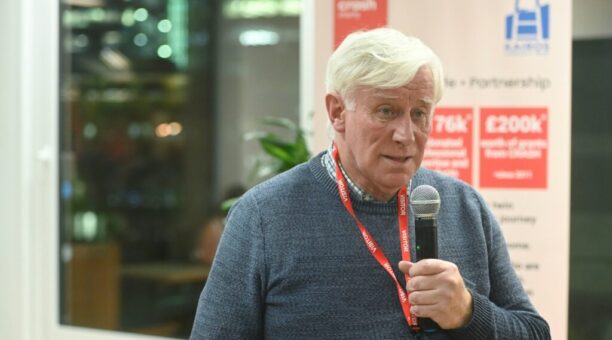 Kairos Director Mossie Lyons, addressing attendees. Photo courtesy of Mike O'Dwyer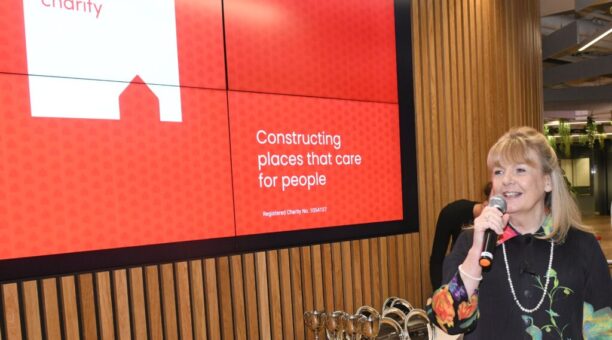 CRASH's Francesca Roberts. Photo courtesy of Mike O'Dwyer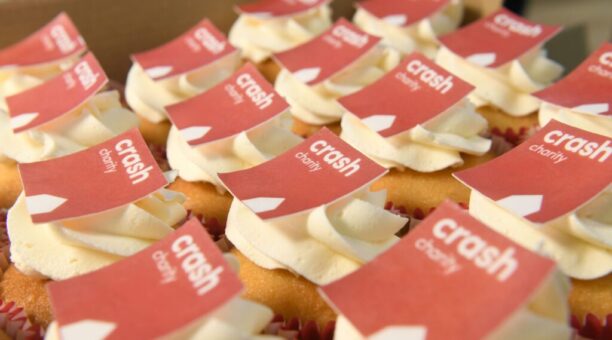 Celebratory CRASH cupcakes. Photo courtesy of Mike O'Dwyer
CRASH held its 2023 Corporate Patrons' Reception and Above and Beyond Awards on Wednesday, 25th October.
This annual event recognises companies and individuals who have made exceptional contributions to supporting CRASH.  Details of the event can be found at the CRASH website, here.
Kairos Community Trust was one of four charities whose work with CRASH was highlighted during presentations to CRASH Patrons.  Mossie Lyons, Director, and Lee Vines, Deputy Manager of the Move-on team, represented Kairos. 
"The event showcased the outstanding, real, cooperation between the construction industry and charities in tackling homelessness, and its effect," commented Mossie Lyons.