Once again this year, Kairos director Mossie Lyons attended the annual conference of Homeless Link, the umbrella organisation for homelessness charities. Here, he reports on the event held from 2-4 July.
The keynote speakers, including Polly Neate, CEO of the charity Shelter, helped the conference kick off with a reflection on the role of housing and support in ending homelessness.
Over the three days a wide range of workshops, guided and well-facilitated discussions focused on problems, reasons and solutions around homelessness, as well as providing opportunities to network with delegates from across the country.
In the final plenary session, Jeremy Swain, the new Head of the Rough Sleeping Initiative Team at the Ministry of Housing, Communities & Local Government (MHCLG), outlined his plan to tackle homelessness and in particular, rough sleeping which ,sadly, has reached new levels. A grant of £30 million has been allocated by the Government to help resolve the problem.
I found the conference informative, challenging and unifying in a determination to work towards ending homelessness together. I came away proud that Kairos Community Trust has and continues to play its part in addressing the twin problem of homelessness and addiction.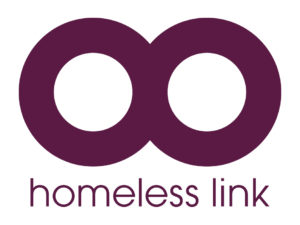 • More information about Homeless Link