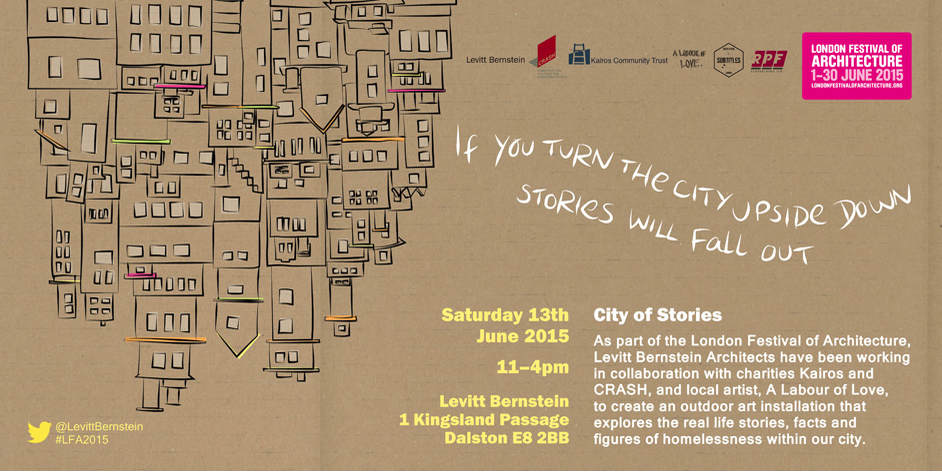 Remember all that cardboard in the dining-room at Linden Grove a few weeks ago? Come and see what Kairos residents have helped to make and how all those mysterious shapes have been transformed into the City of Stories this Saturday (13 June).
The installation is Levitt Bernstein's contribution to the London Festival of Architecture. This year, the festival's theme is 'Work in Progress'.
Transport: Kingsland Passage is diagonally across the road junction from Dalston Junction Overground station.