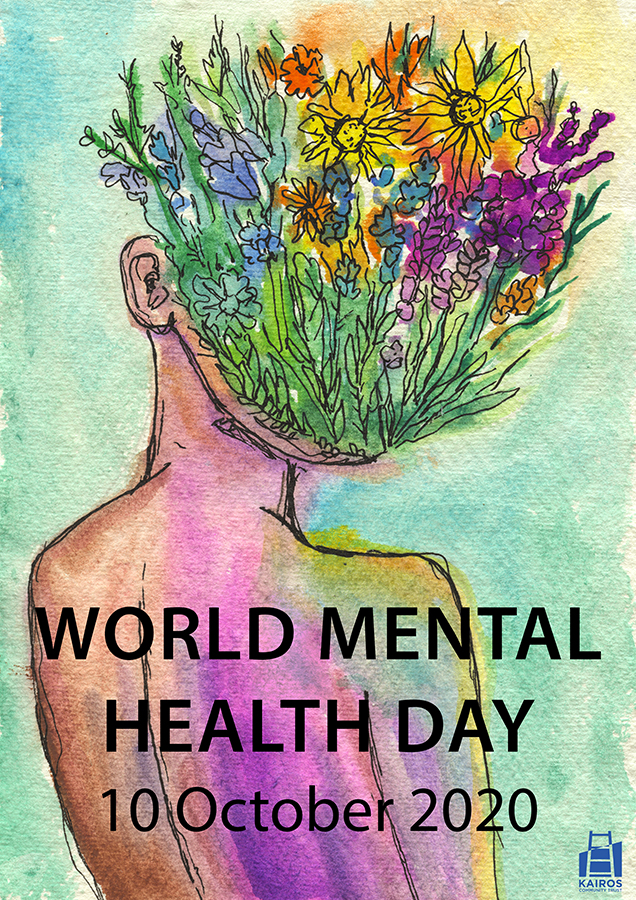 This Saturday, 10 October, is World Mental Health Day. And it's a moment to pause and reflect on the daily challenges we all face, writes Kairos director Mossie Lyons
I believe that the past six months has put mental health centre stage in relation to health in general as never before. A manager said to me this week, "All of us have suffered and coped with some form of anxiety, stress, exhaustion, worry." He is right.
Throughout the Covid-19 pandemic, individuals and teams have had to continue to work as front-liners, adapt, change programme delivery, cope with lockdown, work from home and contend with uncertainty and mental pressure. And that's without consideration of the struggle of our vulnerable residents, their pain, isolation, fear – their care and support.
But centre stage it is, and mental health deserves our due consideration and reflection. Now is the time: World Mental Health Day is this Saturday 10 October.
Saturday 10 October is also World Homeless Day. No accident, perhaps, because statistics show a direct correlation between homelessness and mental health.
This is the time then to thank the Maudsley Charity for their support of Kairos through their 'in-reach' grant. We celebrate our partnership in our work with residents from Kairos.
• Thank you to Kairos's resident artist, Antonia, for our beautiful poster.