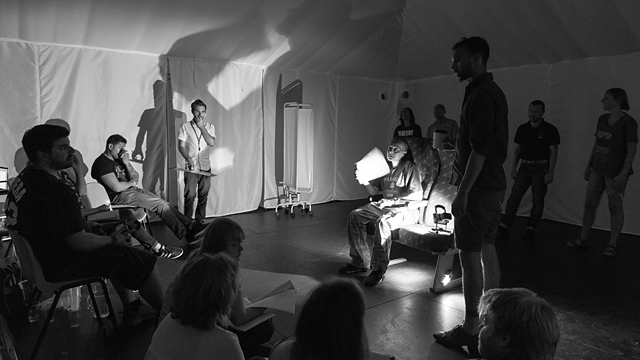 The Kairos cast members of 'The Sound of Yellow' have joined final rehearsals at the Young Vic this weekend in preparation for the opening night on Thursday (24 July).
This is the first time that the combined cast – which also includes volunteers from St Mungo's, Thames Reach and Foundation 66 – have rehearsed together.
'The Sound of Yellow' is directed by Matthew Xia for the Young Vic's Two Boroughs community theatre project centred on Southwark and Lambeth.
Performances will take place in the Young Vic studio theatre on 24 and 25 July (6.30 and 8.30 pm) and 26 July (4.00, 6.30 and 8.30 pm).
Tickets are free but most have already been allocated. To find out if there are any left, contact the Two Boroughs project at the Young Vic (020 7922 2856 / twoboroughs@youngvic.org).