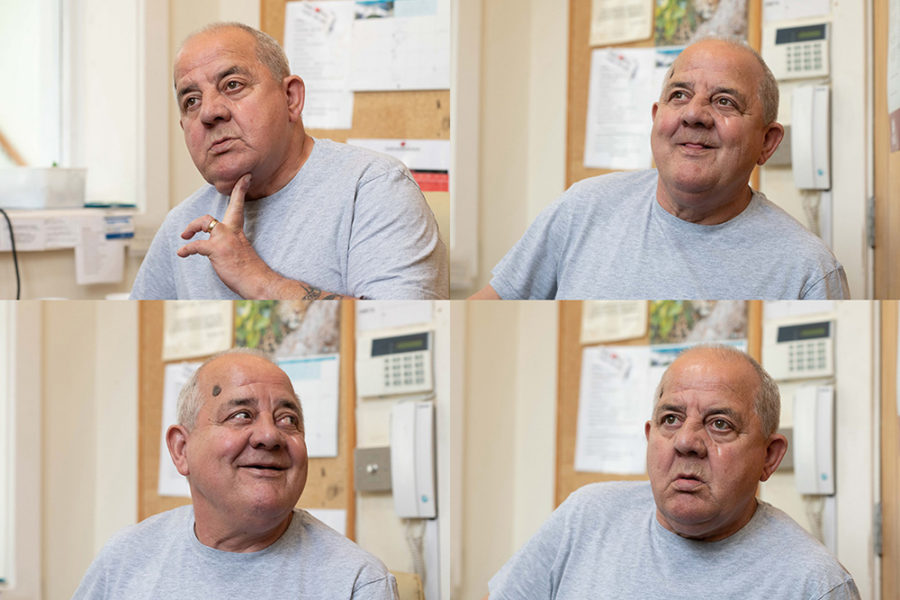 After 35 years away, Bob Evans is leaving his flat in Camberwell and his job as front desk, friend to all, and jack-of-all-trades at Linden Grove and going back to the land of his fathers in the valleys at Aberdare above Cardiff. He will be much missed, as Tim Penrice reports.

\"I've had enough of all the sirens,'' he moans, \"and my new place is right opposite a surgery and pharmacy and my family are all around there''; important considerations for Bob who arrived in London in 1984 looking for work and a life away from the mines after the early death of his father.
Bob was never shy of work, but his 15 years down the pit after leaving school and four years in Arlington House played havoc with his health and he was rushed into the UCH Heart Hospital for a triple bypass operation in 2004.
Expecting to be returned to Camden and the dubious pleasures of Arlington after his convalescence, he was suspicious when told by the ambulance crew who picked him up that he was headed to south London and a place called Linden Grove.
Bob spent a long time recovering in Linden Grove and 18 months later he went to live in the Gabriel Street Move-on house, from where he was introduced by his brother to his sister-in-law's sister Susan, a nurse in Manchester. The romance that developed was crowned in a wedding in Camberwell Registry Office in 2013. Two brothers married to two sisters. A very special day for all.
The last few years have seen Bob work hard both at beating his cancer scares, looking after Susan, and managing all the various tasks he so complainingly took on at Linden Grove. Never was there a volunteer who volunteered for so many jobs to grumble about!
However, beneath the moaning is a kind and generous man who has given so much support and encouragement to residents, so much banter to anyone who professed an interest in rugby, and so much help to all the team at Linden Grove.
We wish you well in your retirement, Robert.
Ffarwel a diolch!