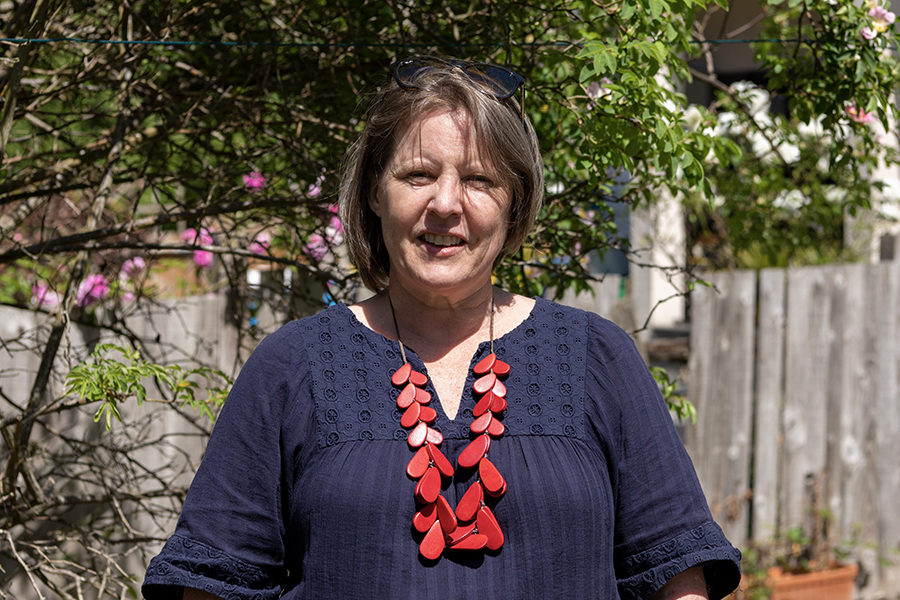 Kairos is delighted to welcome Dr Shona Blair as our Bee Patron. Shona is an Australian microbiologist who has spent many years doing research into the medicinal properties of honey, particularly the antimicrobial and wound-healing properties of Australian and New Zealand honeys, including  manuka.
Her research led to her involvement in the New South Wales Apiarists Association (NSWAA), the commercial beekeepers' body in her home state, and the largest in Australia, where she was the first non-beekeeping and female board member, and she even took up the role as vice president before moving to the UK. "I'm a nerd and a scientist and bees are fascinating in how they work, reproduce – everything about them. And I love hanging out with beekeepers, they have such amazing knowledge of the different species of bees and the flowers they feed on. Some that I admire can tell you almost to the day when a tree will come into flower – even if that won't be for a couple of years."
However, in the course of her research Shona found that she had a severe allergic reaction to bee stings, so sadly can't keep her own bees. "There was still a lot I could do for the NSWAA, in terms of writing articles and advocating for access to floral resources – 70-80% of Australian honey comes from native forests."
Now Head of Research Strategy at the Faculty of Medicine, Imperial College London, Shona still maintains a keen interest in honey research. "I've been in England for more than two years now and I love my job but I do miss beekeepers." Which is how she came to accept the Bromley branch of the Kent Beekeepers Association invitation to talk about her work with manuka honey. Our expert beekeeper Mick Coen had invited Kairos director Mossie Lyons, who has himself been seen tending hives in a white suit.  
Hearing Shona talk about bees, there is definitely something of the spirit of Kairos. "Bees don't recognise social boundaries, and amateur beekeepers encompass a wide variety of people who are passionately interested, from those with many acres and hives to individuals with a single hive on an allotment. No one is excluded."
Although she can't be hands on, Kairos will be able to draw on her deep knowledge of the insects and her affection for their keepers. "Welcome Shona," says Mossie Lyons. "How lucky we are to have you as our patron. Your expert knowledge and generous approach are a great inspiration. New horizons beckon for the Kairos bee project!"
Kairos currently has 11 hives spread across four gardens in Streatham and Wandsworth. Anyone interested in learning more about beekeeping and working with our bees, please contact Head Office.