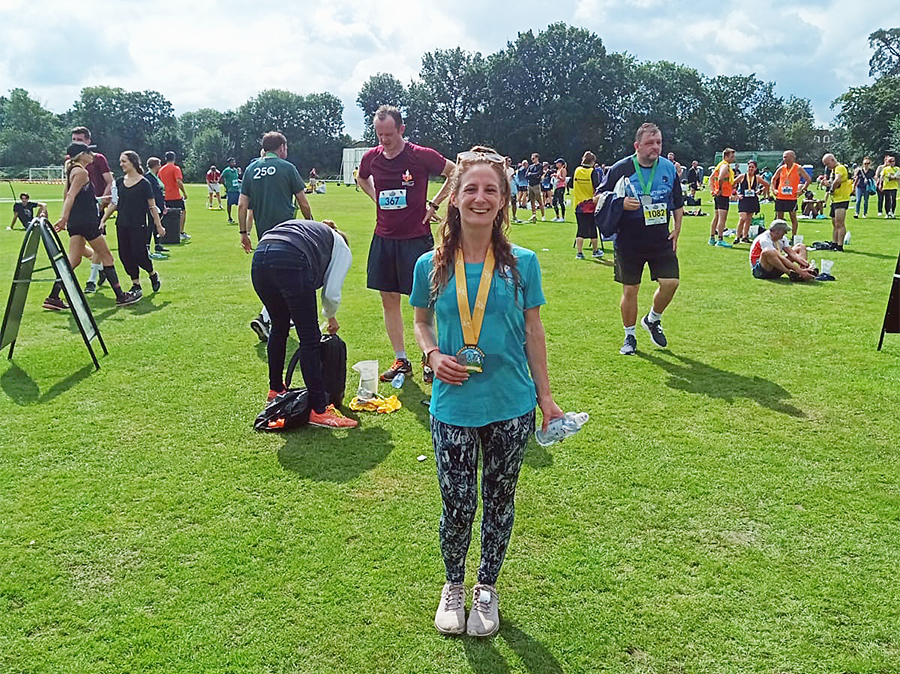 Congrations to Laura McLellan – one of the duo running the London Marathon for Kairos in October – who ran her first half marathon last weeked.
"It was the Egham and Thorpe Half Marathon, and my time was 1 hour 48 mins… my longest run so far! Miles 10 and 11 were tough but before that – and mile 12-13.1 – was fab! I was very happy with my time and I'm planning to increase it by a couple of miles each week now."
The London Marathon on 3 October this year will be 'virtual' – but only in that entrants will be running their own chosen 26.2 mile-routes and their progress will be monitored electronically, instead of joining in the thousands-strong pack of runners pounding through London's streets.
Click on the links here to sponsor George and/or Laura in their Marathon for Kairos!