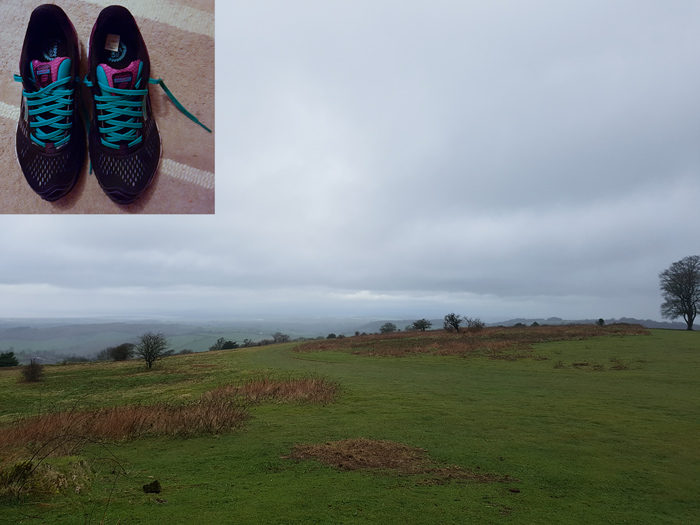 Elaine Anderson-Wright enters her final week of training before running the Brighton Marathon for Kairos on 9 April.
"Last week, I was in Somerset for a family holiday and managed lots and lots of hill runs, which is great for endurance, although painful on the thighs! The pictures here are the approach the top of the highest hill and also my new trainers, which I'm currently breaking in. I have a neutral gait and these are perfect for that.
"My training diet is just lots of healthy carbs, although I am always hungry. My Sunday long runs are always followed by a lovely big roast dinner. This week, a few days before the marathon itself, I'll start carb loading, which means eating lots of pasta, potatoes and rice. The most important thing to do though is drink lots and lots of water, you have to be properly hydrated."
Follow Elaine's progress on this news page and the Friends of Kairos Community Trust Facebook page.
And sponsor her run in support of Kairos through Elaine's MyDonate page. MyDonate is a free, secure online giving service that takes no commission on donations, so 100% of your sponsorship will reach Kairos Community Trust.